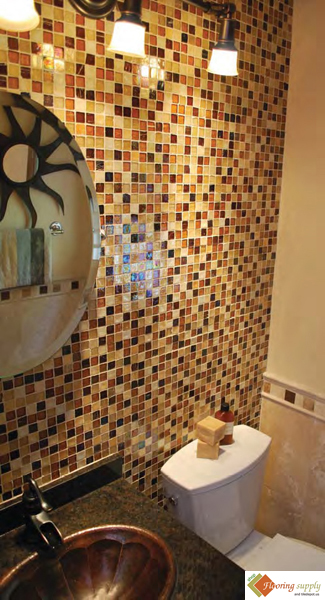 Tiles offer durability and are a cost effective option for flooring; with minimal maintenance requirements, tiles can enhance the entire outlook of the room. In case you are planning to install floor tiles to upgrade your home, you must be aware of certain facts before you start working on it.
These are available in different shapes, sizes, colors and varieties, such as glass, terracotta, brick, cement, porcelain, terrazzo and quarry tiles. Among the various types, stone and ceramic tiles are generally preferred more for the floors. Ceramic tiles are available in glazed as well as unglazed options in different varieties of color. Further, the tiles are classified in four groups from I to IV depending upon durability. Group IV tiles are most durable, strong and sturdy withstanding more pressure and hence preferred for heavy traffic floors, such as patios and drive ways. Therefore, selecting the right kind of tile for flooring would depend upon the area such as kitchen, hallway, bathroom, basement or patio.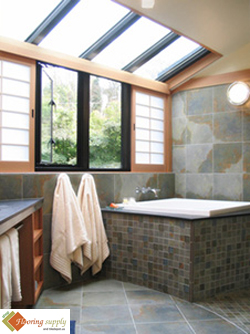 The most important thing you must have, before installing tiles for making the floor, is a proper layout, in order to execute the installation properly. For a correct assessment, measure the dimensions of the flooring area and divide it by coverage area of the tile; this will provide an estimate on how many tiles you would require for tiling your floor. It is advisable to re-evaluate your calculations, in order to avoid any inconvenience while doing the job.
Always get a few extra tiles to make for the loss, if any, during installation. Moreover, this also helps you in having matching tiles in case you need to replace it in future, because finding matching tile pattern can be difficult. Planning, patience and labor are the key ingredients that will help you cruise through this task effectively.
You should also be aware of the fact that installing a tile floor is a tedious process which may take days or weeks to complete the job. For a small bathroom floor, it may take two or three days, however installing tiles on the floor of your living room may stretch beyond a week. The time frame also depends upon your skill. Moreover, choosing the material, estimating the cost and finally purchasing the supplies consumes few days initially.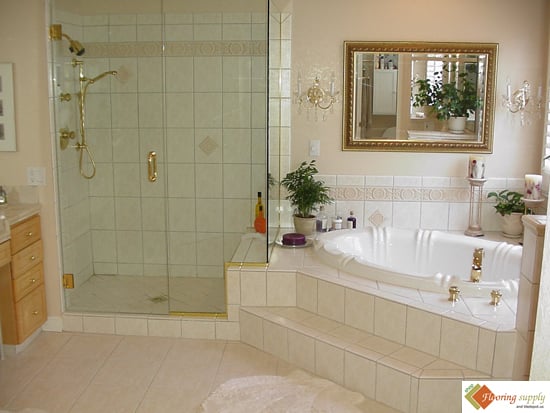 Before starting off with the tiling process, it is essential to lay out the sub floor. Sub flooring forms an integral part of the whole tiling process; hence make sure that you have strong sub flooring to prevent the grout from cracking. In addition, you must select the right type of grout depending upon the type of the tile. There are primarily three types of grout, namely epoxy, furan resin and Portland-cement based grouts. Among these, though epoxy is more expensive, it is highly water resistant and spreads out easily. In case of moist areas, you can use cement fiber-board for under flooring.
Once the sub floor stabilizes, it is time to lay out tiles. To hold the tiles in place make use of thinset and leave the tiles overnight. All this information will help you make all the necessary arrangements beforehand and have the perfectly tiled floor for your house.
Copyright © 2010 FlooringSupplyShop.com
Check out our Installation Schemes Pattern and Tile Calculator
The post Get your facts right before tiling the floor first appeared on Flooring Supply Shop Blog.
Bathroom Accessories
ceramic bathroom tiles
Contractor
contractor's directory
Do It Yourself
flooring materials
mosaic tiles