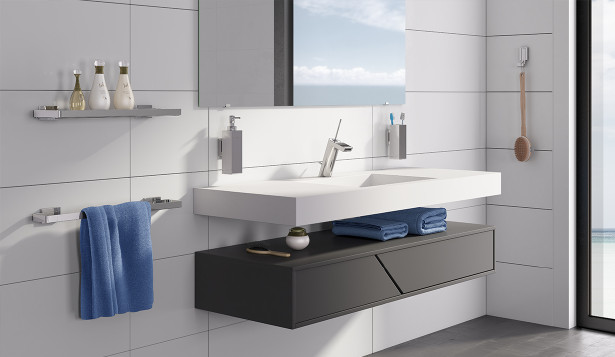 The bathroom is more than a place to have a bath. Besides its basics usages, it is a place of solace where one can spend time alone and peacefully. Many of us utilize it for relaxing and quiet contemplation, others for generating business ideas.
Other than the major bathroom products like the shower enclosure, bathtub or wash-basin, the petite bathroom accessories augment the décor of the bathroom and make it the perfect place to unwind. let us look at how you can rightly co-ordinate your bathroom with bathroom accessories.
Bathroom accessories should always match the interior and theme of the bathroom. If the setting of the bathroom is urbane and contemporary, it is best to opt for modern bathroom accessories. Bathroom fittings available in chrome finish provide suave and smart look to a bathroom. In contrast, if a bathroom theme is country-style, ceramic-based bathroom accessories would work well.
Before, purchasing any accessories it is important to make a list of items that are necessary accordingly to individual style. Practical decisions always result in improved functionality and better utilization of space. To begin with, few basic accompaniments like towel rings, soap dish, toilet paper holder, and robe hооks are a necessity. In addition, luxury item like mats, vanity sinks, tumbler holder and special cabinets for storing toiletries should be purchased only if the space in the bathroom permits and they satisfy individual lifestyle needs. Bathrooms that are overloaded with accessories not only look cramped but also do not allow optimum utilization of this item
Keeping in mind the space constraint, shape, size and color play important role in coordinating your bathroom with bathroom accessories. It increases functionality and space utilization. For small size bathroom, a soap basket would be idle instead of multiple soap dishes. Similarly, size of cabinets, towel bars and robe hooks should be decided upon necessity and size. Several of these bathroom items are available in various shapes that use less space and fit snugly onto the walls or in some corner of a bathroom.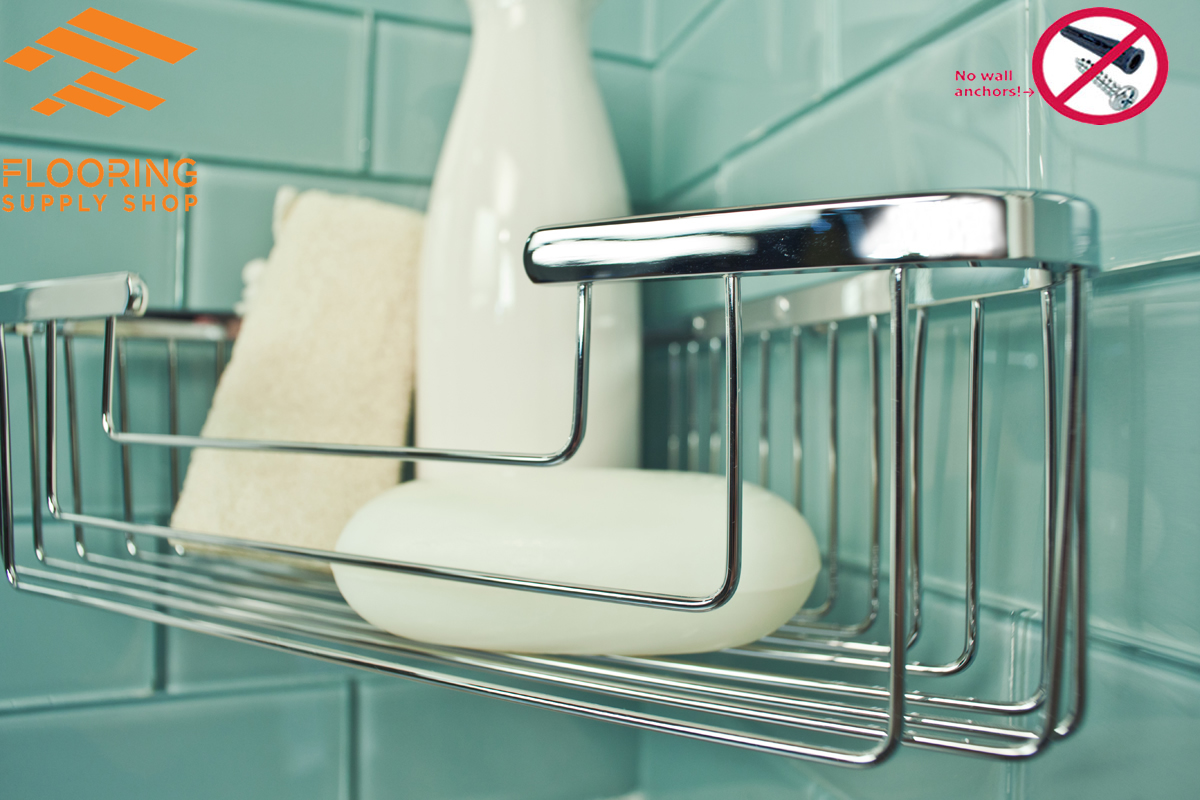 Lastly, color is another important aspect to consider while coordinating bathroom with bathroom accessories. It is important to choose mute or subtle colors for accessories. If the color of the walls and fittings is bright. This will make it look pleasing than busy and loud. If color of the walls and fitting is vivid, various vibrant shades of similar or contrast color accessories will enhance the appearance of the bathroom.
Decorate your bathroom to reflect your personality. If you are a fun-loving, colorful individual, you can decorate your bathroom with a lively, bright chrome towel rack, colorful laundry basket, or shower curtain. If you are a more calm or soothing person you might prefer softer colored accessories. Whatever color scheme you choose, make sure that it reflects your personality so that you feel at ease whenever you visit your bathroom.
Finding upscale bathroom accessories
Decorating your bathroom does not have to cost you an arm and a leg. You can find inexpensive high end bath accessories to decorate your bath quite easily if you look around and have an open mind.
Your bathroom accessories can be extravagant yet inexpensive to create the perfect look and feel for your bathroom. Be creative when choosing bathroom accessories; with a bit of imagination you can design a stunning bathroom.
By A2Z Home & Bath
Copyright © 2010 FlooringSupplyShop.com
The post Upscale Bathroom Accessories Idea first appeared on Flooring Supply Shop Blog.
Bathroom Accessories
bathroom design
bathroom fixtures
Bathroom Organization
bathroom remodeling