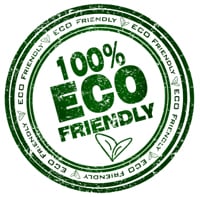 Cleaning your furniture with natural products is not only good for your furniture, but it also great for the family as well. This is because there are no harmful chemicals within the natural remedies. You will be able to get the maximum clean without having to use a large amount of chemicals in order to so. You will be able to remove stains and odors in no time when you use the natural solutions which is great when you want a clean look to your furniture rather than a rundown dingy look. This also helps with the odors that might be on the furniture.
Some of the remedies that are both natural and more than likely successful are vinegar, soapy water, and even a mild laundry detergent. These are all great solutions, and this is great since it removes the dirt and debris, as well as removes all of the stains and odors within the furniture. You can get everything you need from the solution that you put together. If you choose to use laundry detergent then make sure there is no bleach within the mixture. It can cause stains on your furniture that you will not be able to remove. Be creative, and think of new solutions to mix together.
There are so many natural products that you can use on the floors in your home. You just have to find out which ones work best for the type of flooring that you have, and which ones would be beneficial for you to use when the time comes depending on what you're cleaning off the floors. This is something that should be done no matter what you have going on. The health of your flooring is important and should be upheld throughout the years to save you money without having to purchase new flooring each year.

You can use a number of solutions that are natural and will not ruin the floors. This includes lemon juice, baking soda or powder, vinegar, water, and of course mild soaps but they are not as natural as all of the rest of the choices. Depending on the stains and smells that need to be lifted, some might be better than others. This is something that is beneficial when the time comes to clean your floors without ruining the carpets or linoleum. You can choose to go with a number of options, the one you choose all depends on what you want when it comes to cleaning your carpets.
There are many reasons why you might need to call for help, and whether which one comes about it might be time to call a professional who can help with everything you need. Try not to go too far to ruin your furniture or floors. When it doubt, call someone who is familiar and knows what to do in these certain situations. For more information, you can visit www.flooringSupplyShop.com. They will provide you with all the floor, carpet, tile, and wood natural floor solutions to get your floors looking at their best without all the harmful chemicals.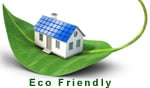 Copyright © 2010 FlooringSupplyShop.com
The post Furniture Cleaning with Natural Products first appeared on Flooring Supply Shop Blog.
cleaning products
Earth-friendly Products
ecostone
environmentally friendly
stone solution sealers