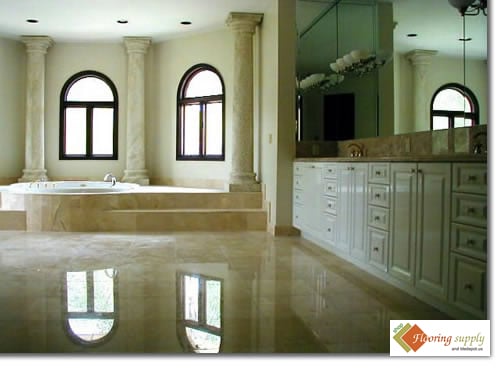 Tiles are one of the most popular choices for various areas of the house, such as the kitchen and the bathroom. Some of the factors that make tiles so popular include high durability, ease of installation, availability of different designs and the related cost. Tiling is generally considered as an easy Do-It-Yourself project; however, there are a number of factors that you should keep in mind before initiating the tiling process.
The first major decision that you will have to make will be selecting from a wide range of tiles that are available in the market. This decision will be based on two factors, namely the tile material and the tile size. Ceramic, porcelain and stone are the most popular tiling material that is selected by people. A stone tile is renowned for its aesthetic appeal as well as its high durability. On the other hand, porcelain and ceramic tiles are comparatively inexpensive that stone times, and are aesthetically appealing as well.
Tiling size can significantly impact your project by affecting the effort put in by you as well as the end result. Generally, tiles of size 12"x 12" are considered to be ideal for a tiling project; however, these days you can find tiles of varying sizes. 6" x 6" tiles are also popular among homeowners, but they increase the effort required to complete the tiling project. Furthermore, large tiles are quite difficult to set evenly, thereby affecting the final outcome of the project.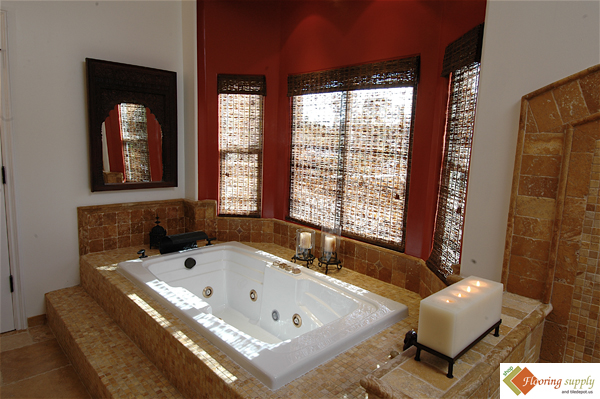 After finalizing on the size and material of the tiles, it is important to select the pattern and design on the tiles. Since tiles can significantly affect the visuals of a room, it is important to select tiles that match with the décor of a particular room. For example, light colored tiles are generally preferred in the shower area to create a comfortable environment. On the other hand, the kitchen area should preferably be covered with dark colored tiles.
Next, you should carefully decide whether you want to use epoxy based grout or cement grout. Grouting is an essential aspect of a tiling project since it can ensure that the tiles stay in place for a long duration of time. Although epoxy grouts are highly effective, and errors during the installation process are quite hard to fix once epoxy grout has been installed. Grout color is also essential to ensure that the grouted area blends in with the tile décor.
Finally, you should have the proper tools and equipment to ensure an effective tiling job. Spacers are essential to ensure even spaces between two subsequent tiles. Leveling systems, such as the Tuscan leveling system, ensure that you are able to install tiles without any lippage. Being prepared with such tools beforehand will enable you to install a uniform and highly durable tiled floor.
Thus, it is evident that although tiling is quite a simple task, it is important to consider various factors to ensure maximum effectiveness. In case you are not confident of completing the job yourself, it is advised to hire a professional contractor.
Copyright © 2010 FlooringSupplyShop.com
The post Things to know about before tiling first appeared on Flooring Supply Shop Blog.
Do It Yourself
flooring materials
grout
mosaic tiles
tuscan leveling system