A tiled floor looks appealing and pleasing as long as it remains free from dust, stains and other impurities. However, maintaining that shiny and appealing look of a tiled floor can be a daunting and time consuming task. Not just the tiles, but the grout can get dirty and discolored as well thereby giving the whole tiled area an untidy look.
Dry mopping the tiles is important; however, care should be taken while dry mopping since the dust particles can scratch the tiles. Further, if proper care is not taken this process generally does not clean the grout area, thereby leaving the tiled area unclean. It is therefore a good idea to use vacuum cleaner, a dust mop or a rubber prong broom. After dry mopping the tiles it is important to use a damp mop to bring back the original shine to the tiles. Although damp mopping by simply using warm water is effective, it might not be enough to remove tough stains from the tiles.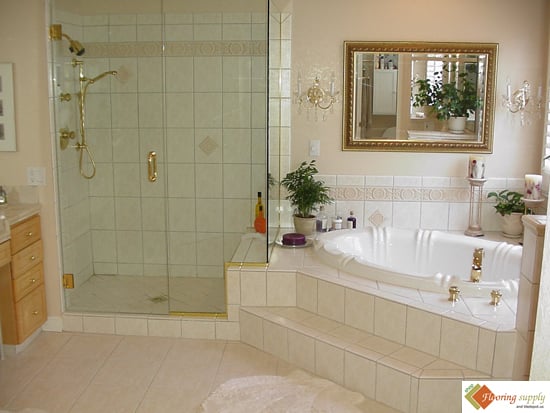 In order to remove tough stains, such as those caused by grease, you should use an oxygen bleach based cleaning solution. However, such an oxygen bleach based cleaning solution should not be used on colored grout since the grout can get discolored due to the bleach. In case you are apprehensive about using bleach on the tiles and the grout you can clean them using a mixture of vinegar and warm water.
Cleaning the tiles is a relatively easier task as compared to cleaning the grout area. Problems with the grout generally vary depending on the different areas of a house. For example, the grouting problems associated with the shower area include the growth of mold and mildew; whereas the grouting problems in the kitchen include discoloration and food stains. In severe cases of mold and mildew growth, the only option left is to re-grout; however, stains can effectively be treated using a common bleaching agent.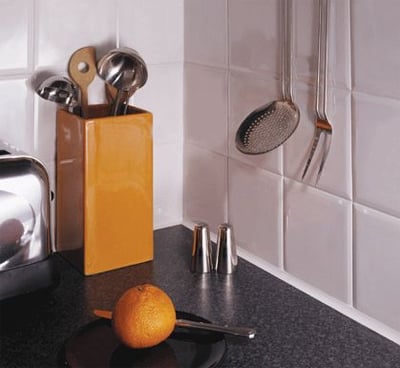 Irrespective of the severity of the stains, it is essential to start using mild cleaning agents. In case they do not work you should work your way up to harsher chemicals to remove the stains. Some mild cleaning solutions can be made at your home easily by mixing warm water with vinegar or baking soda. In case such a solution does not work you can use a commercial grout cleaning solution or other strong products such as oxygen bleach & chlorine bleach.
While cleaning your tiled area and the surrounding grouted area there are a few considerations that you should keep in mind. You should avoid using abrasive materials such as steel wool to ensure that the tiles do not get scratched. Further, you should also refrain from using excessive force while cleaning to avoid chipping or cracking of the tiles. Finally, the most effective way of ensuring that your tiles and grout do not get stained is to mop up the spill immediately. Proper care and maintenance will ensure that your tiled floor keep looking like new for a long duration of time.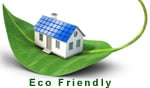 Copyright © 2010 FlooringSupplyShop.com
The post Effectively clean your floor tiles first appeared on Flooring Supply Shop Blog.
cleaning products
Earth-friendly Products
ecostone
environmentally friendly
stone solution sealers