Blanke SECURMAT Overview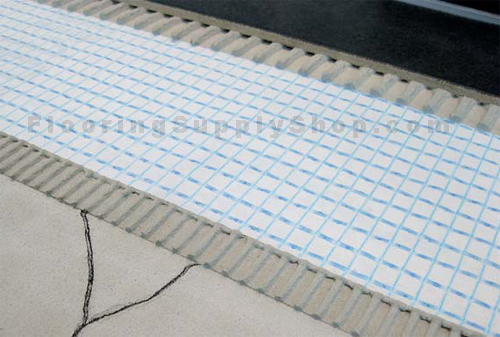 • Tear proof, thin, rolled uncoupling underlayment
• Low elevation
• Easy to cut and install
• Uses less thinset than other uncoupling products
• Provides uncoupling crack isolation properties
Product features :
Blanke SECURMAT is a tear-proof rolled uncoupling underlayment that provides a secure bonding surface for ceramic tile and natural stone installations on both interior floors and walls.
The Blanke•SECURMAT also provides crack isolation protection that helps prevent damage to the tile covering caused by lateral substrate movement.
This light weight, easy- to install underlayment features low elevation and requires less thinset than other rolled uncoupling products. The Blanke•SECURMAT is an ideal underlayment for both new installations and for renovations over existing floor coverings.
• Low elevation
• Easy to cut and install
• Uses less thinset than other uncoupling products
• Provides uncoupling crack isolation properties
• Approved for wood and cement substrates
• Approved for use of modified thinset with porcelain tile
• Approved for all tile sizes including mosaics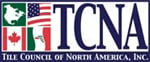 Test Results – TCNA-034-10: The installation completed thirteen cycles with no evidence of damage to the tiles or grout joints. At the completion of cycle fourteen (steel wheels, three hundred pounds per wheel), there was one spalled grout joint. All evaluation criteria were based on 8 tiles and 8 grout joints in the wheel path of the Robinson- Type Floor Tester.
Conclusion:
In accordance with the Performance-Level Requirement Guide of the 2010 TCA Handbook for Ceramic Tile Installation, page 15, the installation is classified as "EXTRA HEAVY" for "extra heavy and high-impact use in food plants, dairies, breweries, and kitchens".
Blanke•SECURMAT – Technical data
Material: Reinforced fiberglass mess embedded between two layers of polyester fabric
Thickness: 0.9 mm (nominal 1/25″)
Size: 1 roll 3.28′ width x 164′ length (1 m x 50 m) 538 sq. ft.
Part Number: 758-904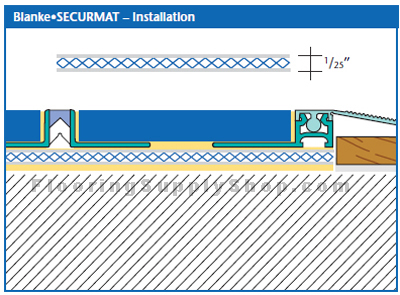 More links about Blanke Corporation
Blanke UNI-Mat PRO vs. Schluter Ditra – All about Blanke Permat – How to install UNI Mat Pro – How to install Blanke Permat – Blanke Permat Limited Warranty – Blanke SECURMAT Overview – Blanke SecurMat the Universal uncoupling underlayment
The post Blanke SECURMAT Overview first appeared on Flooring Supply Shop Blog.