PreFormed

Tile Ready Shower Seats
For faster installations – Place it, Seal it, Tile it.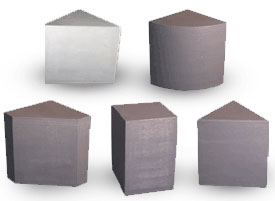 Lightweight and easy installation are just two of the advantages of installing PreFormed

Shower Seats.
Framing is not needed.
No wood or cellulose fibers means that there is nothing to rot.
PreFormed

Shower Seats are made of high-density material, waterproof, and ready to tile.
Easy to integrate into your custom tile application, beauty and durability are the best reason for starting with a PreFormed

Shower Seat.
Waterproof … Rot Proof … Worry Free… The difference is Clear.
Time saving… Waterproof… Worry Free. The difference is CLEAR.
PreFormed Shower Pans are sturdy and waterproof, made of high-density polystyrene, fiberglass mesh, and a latex polymer liquid waterproof coating.
These seats install in fraction of the time required for traditional methods
INSTALLATION:
1. Dry fit the seat to be sure it fits snug against the walls. The walls must be square and plumb.
2. Remove seat and completely waterproof the wall and floor, behind the seat, with Latex Polymer Liquid Waterproof Membrane. Allow the Latex Polymer Liquid Waterproof Membrane to completely dry.
3. Apply a Polymer Modified Portland Cement Medium Bed thinset to the wall and floor behind the bench using a 1/2" x 1/2" square notch or 19/32 half moon trowel. Note: on the wall, trowel the mortar horizontally; slide the bench in the mortar using the NTCA trowel and error method and embed into the mortar on the floor, achieving complete coverage.
4. Once the Polymer Modified Portland Cement Medium Bed thinset is set, tape all of the seams of the bench with fiberglass reinforced mesh and Latex Polymer Liquid Waterproof Membrane
5. Tile the seat

NOTE: PreFormed

Shower Seats are waterproof. It is important that the outside coating remains intact and not damaged.
Do not cut the Shower Seat. This will void all warranties.
Note: All seats are 20″ high
PreFormed

– 401 Custom Sizes Available
16″ x 16″ Triangle PreFormed

-402
23″ x 23″ Triangle PreFormed

-403
16″ x16″ Triangle-Convex PreFormed

-404
15″ Round PreFormed

-408
12″ x 12″ Square PreFormed

-410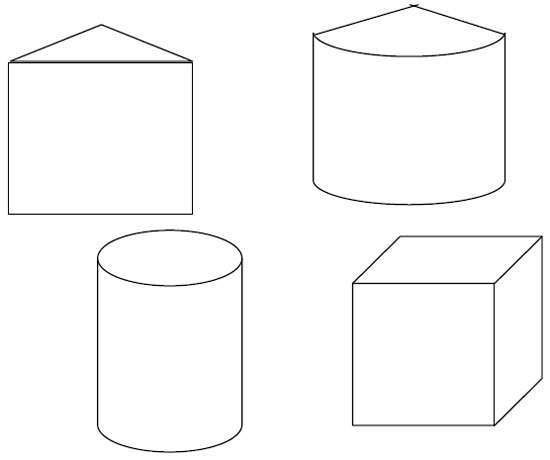 **PreFormed Component's Warranty will be voided if seat is modified on the jobsite. Waterproofing should not be compromised. PreFormed Tile-Ready Components must be installed per Manufacturer's Instructions.
PreFormed Tile Ready – Product Line Warranty
Fin Pan, Inc. warrants for a period of thirty five (35) years that PreFormed Tile Ready products meet or exceed applicable manufacturing standards in force at the time of manufacture.  Fin Pan will, at its option, repair or replace any product which proves defective due to manufacturing.  THERE ARE NO WARRANTIES OR GUARANTEES WHICH EXTEND BEYOND THE DESCRIPTION SET FORTH IN THIS WARRANTY AGREEMENT.  THE REMEDIES STATED HEREIN ARE EXCLUSIVE REMEDIES AND FIN PAN SHALL NOT BE RESPONSIBLE OR LIABLE FOR ANY INDIRECT CONSEQUENTIAL OR INCIDENTAL DAMAGES OR FURTHER LOSS OF ANY KIND WHATSOEVER, INCLUDING, BUT NOT LIMITED TO, DAMAGE TO THE BUILDING IN WHICH THE COMPONENTS ARE SITUATED, DAMAGE TO THE CONTENTS THEREOF, OR TO ANY OTHER PROPERTY OR PERSONS.  This warranty shall apply only if the product is used strictly according to applicable specifications, and/or instructions provided by Fin Pan for its use.  Fin Pan shall not be liable otherwise
Preformed Ready to Tile Product links
PreFormed Ready to Tile Shower Pan – ProPan Shower Pans – Ready to Tile Slope – Ready to Tile Niches – Ready to Tile Shower Seats – PreFormed Curb – ProPanel Lightweight Insulated Backer Board MSDS
The post PreFormed™ Tile Ready Shower Seats first appeared on Flooring Supply Shop Blog.