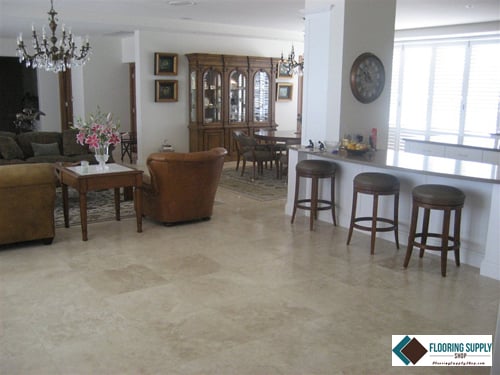 Choosing the right flooring for your home is an important decision which needs to be made wisely. You need to select a practical and affordable flooring option, which suits your requirements as well as budget. Moreover, different areas of the house require different types of flooring. For example, if you are planning to install flooring in your bathroom, patio or by the pool side; then the material chosen must be waterproof.
If the flooring in these parts of your home is not water resistant, it can lead to quite a few problems. One of the biggest concerns is that the floor becomes slippery, which can lead to accidents. It can also result in water logging, seepage, mold growth and other such problems, which can be dangerous and unhygienic, and may also adversely affect the look of the place. In order to avoid such inconveniences, you should consider installing waterproof flooring in areas with high exposure to water or moisture.
There are numerous waterproof flooring options available in the market. Linoleum, which is a 'green' flooring option, is quite popular with homeowners for its water resistant properties. This waterproof flooring option is available in a wide range of designs, colors and thicknesses. In addition, this easy to install flooring is also easy to maintain; you only have to wipe it with a damp cloth to remove different kind of stains.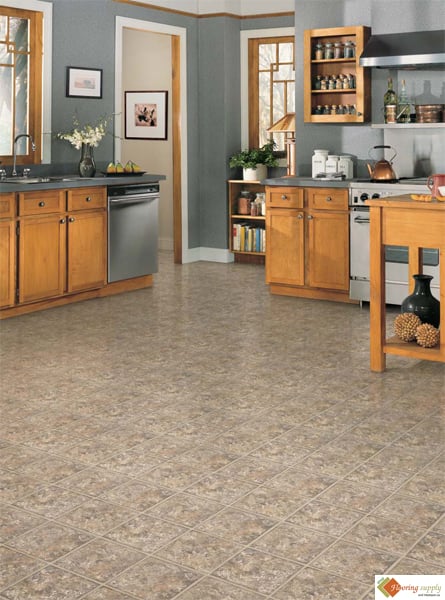 Another waterproof flooring option that more and more homeowners are opting for is tiles. These are available in different sizes, colors, patterns, and designs; which suit diverse requirements of different homeowners. Further, the tiles are available in various kinds, such as porcelain tiles that are appreciated for their precise measurement. You can even choose natural tiles, which add to the aesthetic appeal by rendering a natural look to the room. Another great option is the ceramic tiles, which are available in assortment of colors, designs, and sizes. You can choose different colored tiles to create unique patterns that enhance the look of your home.
Vinyl, another waterproof flooring option, is durable, tough and affordable. The versatile material beautifully imitates the look of various expensive flooring options like wood and ceramic tiles, without having to deal with their drawbacks. Though it is water resistant, some vinyl floors can however become slippery. Hence, make sure that the vinyl you select is slip resistant, along with being water resistant. Furthermore, you have the option to select either single or roll flooring; where the latter proves a better option as it leaves less gaps and seams for water penetration.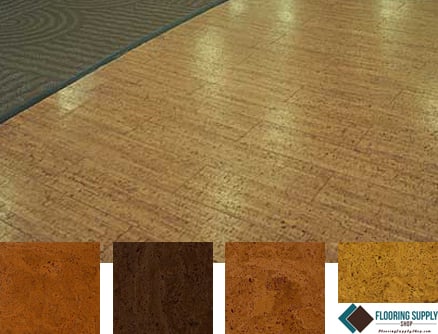 You can also opt for cork flooring, which is appreciated for its resilience and flexibility. This natural, biodegradable as well as recyclable material is hypoallergenic as well as anti-static. Further, you can also select floating laminate flooring, which is not attached to the underlying surface, rather floats over it; thereby leaving no room for water to seep through.
With so many waterproof flooring options available, it can become daunting for homeowners to select the right one. Hence, while selection keep certain things, like durability, cost, and maintenance into consideration. Choose the flooring that meets your requirements, without making a dent in your pocket.
Copyright © 2010 FlooringSupplyShop.com
The post Waterproof Flooring Safe and Hassle-free first appeared on Flooring Supply Shop Blog.
Anti slip
Ceramic tile
cork flooring
tile
vinyl
waterproof flooring
WaterProofing