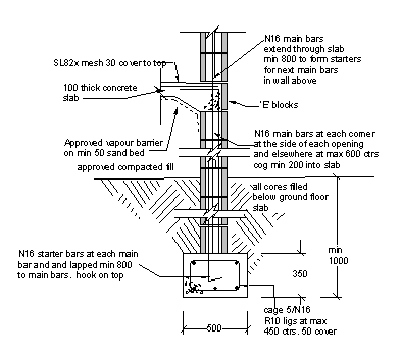 One of the most structurally significant aspects of your house is the foundation that supports the whole building. In order to maintain its integrity and keep it standing for decades, the foundation needs to be solid, firm and strong. In case the house is not set on a solid foundation, it may give rise to a host of problems. If the foundation is set improperly or over an unstable soil, it may lead to sinking foundation, which needs to be addressed at the earliest. This will not only prevent further damage to the house, but will also save you repair costs, if the situation got worse.
Foremost, you need to ascertain whether or not your house stands on a sinking foundation. In case you observe that your home is gradually slanting to one side, you definitely have some foundation problem that needs to be resolved immediately. Besides this, there are various other symptoms, which can indicate that your home has a sinking foundation. Presence of jammed or misaligned windows and doors indicate that there is a sinking foundation problem. You can even lookout for cracks in the slabs, basements and on walls of your home. Formation of water puddles near the base of your house may also imply that there is some problem with the foundation. Foundation problem is also indicated by the occurrence of upheaval of the floors or if the floors tend to become sloped. Areas that have unstable soil may have increased risk of sinking foundation and homeowners living in such areas must watch out for any such occurrences.
After examination, if you feel that your house does have a sinking foundation, you must address this issue without any delay. Foremost, you need to get your house inspected by a professional. To detect foundation problems, it is generally advised to hire a structural engineer, who will not only examine your house but will also suggest what needs to be done to rectify the problem. Structural engineers only give suggestion, they do not perform the repair work on their own; this is the job of general contractor or a foundation specialist. Since the structural engineers do not have any vested interest or concerns about monetary incentives, they give an accurate and unbiased review of the situation.
Once you are aware of the exact problems, the next step is to hire foundation specialist or general contractor. The sinking foundation repair can incur heavy expenses and be tricky; hence, you will have to make a wise decision about hiring the right professional. You will have to get several quotes as well as look at the overall profile and credentials of the professional, you plan to hire. Before you hire anyone, check references to ensure that the professional has successfully accomplished a similar task, without any hassle.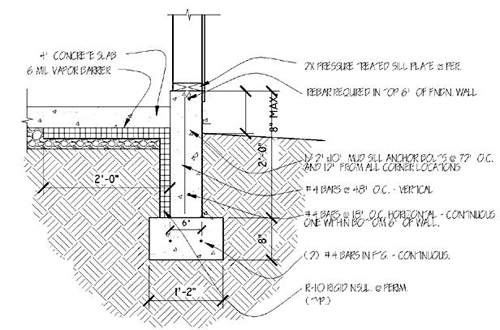 There are various techniques used for repairing sinking foundation, depending upon the actual problem. Commonly used, the high-pressure grouting improves integrity by injecting grout into the soil. Additionally, this is also effective in lifting up the structure of the house. A permanent and affordable solution for sinking foundation is the introduction of load-bearing piers that lift and stabilize the foundation. In case of presence of fill material or high water table, helical piers are used.
Addressing the sinking foundation is important and adequate steps must be taken to ensure that the foundation is strong enough to firmly hold up the house over the long haul.
Copyright © 2010 FlooringSupplyShop.com
The post Does Your Home Have A Sinking Foundation first appeared on Flooring Supply Shop Blog.
foundation
foundation cracking
foundation piering
foundation repair
foundation stablization
foundation support