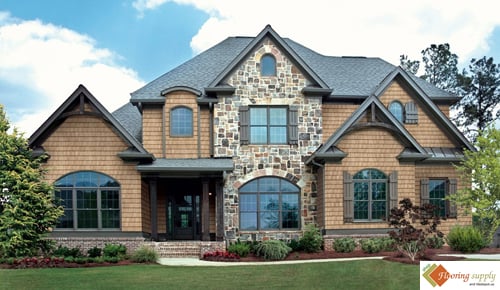 There are many home improvement measures taken by homeowners to enhance the aesthetics of their house. Apart from flooring, painting and other improvement measures taken to beautify the house, homeowners must also take steps to improve the energy efficiency of their house. Though there are numerous things that can be done to make the house more energy efficient, it is important to know about the best solution among the available options.
First step in making your home energy efficient is to get a home audit done which helps you assess the energy needs of your home. This helps you find out how much energy your home uses and what steps should be taken to optimally use energy and improve the efficiency of your home. Care must be taken to implement the recommendations because audits alone cannot save energy; you also need to take energy saving measures.
Some may recommend that you do the home energy audit on your own as hiring a professional may be an expensive affair, especially for those with already tight budgets. However, you need to realize that an audit done by you cannot be as precise as the one done by a pro. Hence, it is advisable that you hire a professional who has substantial experience in performing home energy audits. Once you have made the decision to seek help, contact a professional home energy auditor. The auditor will check your utility bills, examine your property and energy usage as well as perform certain tests.
The standardized tests employed by most of the professionals comprise blower door test and thermographic scan. In the blower door test, professional installs a large fan into the frame of an exterior door of your home and turns it on. As a result, air blows from inside to outside that creates a lower air pressure within the house as compared to outside. Owing to the lower air pressure, the outside air is drawn into the house through the gaps and vents in the structure of your house. In the thermographic scan, the professional makes use a camera or other scanning devices to take pictures of your home on an infrared spectrum. These pictures make it easy for the auditor to identify areas that have gaps or vents from where your home is losing heat or letting in cold.
With all the requisite data in hand, auditor will be able to recommend a detailed plan to improve the energy efficiency of your home. This plan will vary from one home to another as the energy requirements and use of your home will be differ from that of your neighbor's house. However, most of the auditors recommend measures like improving insulation, upgrading appliances, as well as installing a programmable thermostat and weather stripping, among other steps.
Home energy audit along with the implementation of the recommended steps not only helps in making your home energy efficient but also saves money. On an average, 30% utility savings can be achieved on your pre-audit energy bills if adequate measures are taken to enhance the energy efficiency of your home. Hence, it is advisable to get a home energy audit done at the earliest and save energy as well as money.

Copyright © 2010 FlooringSupplyShop.com
The post Home Energy Audits first appeared on Flooring Supply Shop Blog.
energy audit
energy efficiency
Energy saving
Energy saving homes
loft insulation
microgeneration
wall insulation