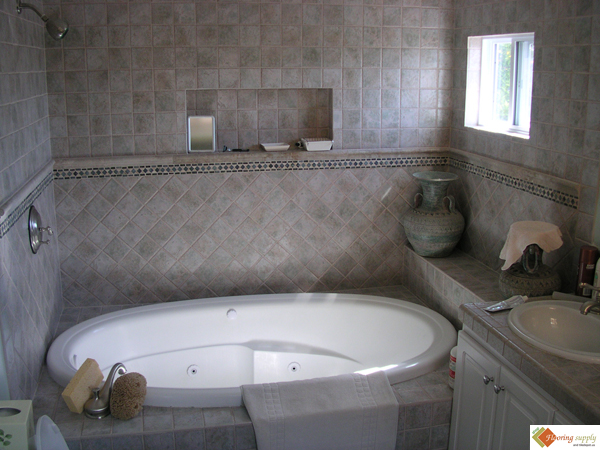 Don't you think that a bathroom can prove to be the best refuge to escape the fury of your wife and spend some quiet and peaceful moments all by yourself?  It isn't a bad idea to equip your bathroom with everything you need to keep yourself occupied.  The ready to tile niches will provide you with additional space in your bathroom and also bring a dash of lively color. These niches are a perfect tool for space management and will make your bathroom highly functional.
With the increase in personal care products available in today's market, you may find unused space a rare commodity in your bathroom.  You need a lot of space to store those shower gels and aroma candles without making your bathroom look cluttered.  This is where the shower niches step in.  These niches provide you with undiscovered space in your bathroom while giving it a customized look.  The niches can be easily tiled which makes them even more functional.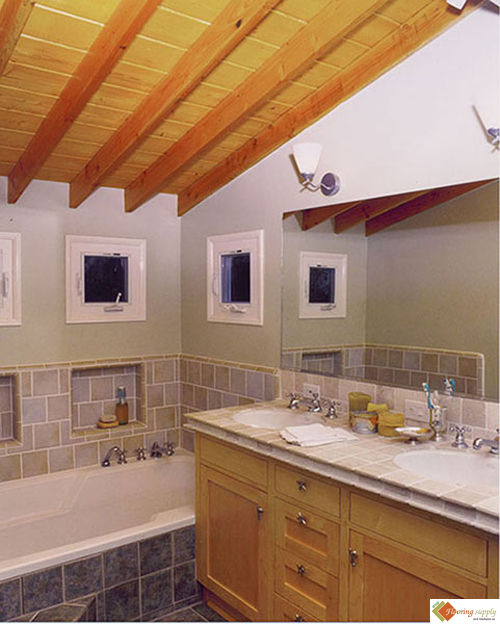 Because of the prevalence of water in your shower area, you want a niche that is corrosion free and not prone to degradation.  A waterproof niche ensures that these products can handle the challenges of a modern bathroom in a better manner.  The shower niches should also have an insulator  which prevents condensation in the wall cavity.  Both of these features will ensure that the niches never rot or degrade and enjoy an extended life span.
These shower niches can be tiled to match the surrounding walls thus helping them to create a perfect blend.  These niches are ready to tile which makes the installation process a matter of minutes and not hours.  During installation of niches, the first thing you would need to decide is the height of the niche. You will want to use poly-urethane sealant to adhere the niche to the studs.  In order to provide maximum support for the niche on the wall it is imperative to install a horizontal cross bracing, regardless of whether you are installing it on an existing wall or a brand new one.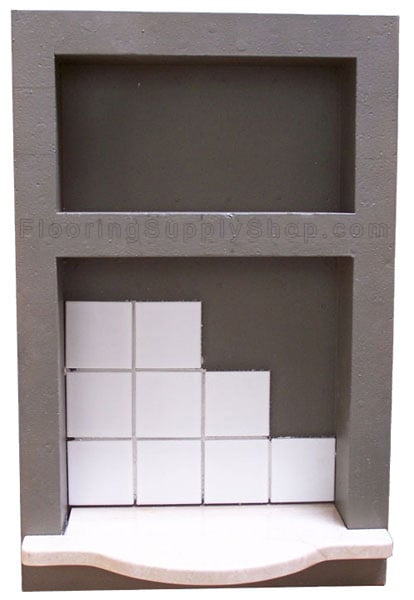 These niches will provide you with a lot of space and enable you to lend an organized look to your bathroom like never before.  The shower niches are available in a wide variety of dimensions allowing you to choose one which blends perfectly with the interiors of your bathroom.
Another bathroom accessory which can help you explore new dimensions in your bathroom is the shower shelf.  Tempered glass shelves can add a completely new dimension to your shower and create space out of thin air. The unique thing about these shelves is that they make your bathroom look larger.  The shelves can be easily installed on a vertical wall and can be used for storing shower products. They can also be used in the living room to hold your stereo or home theater speakers. You could even combine these two uses and have a personal stereo to listen to in your bathroom as you relax with a nice aroma bath.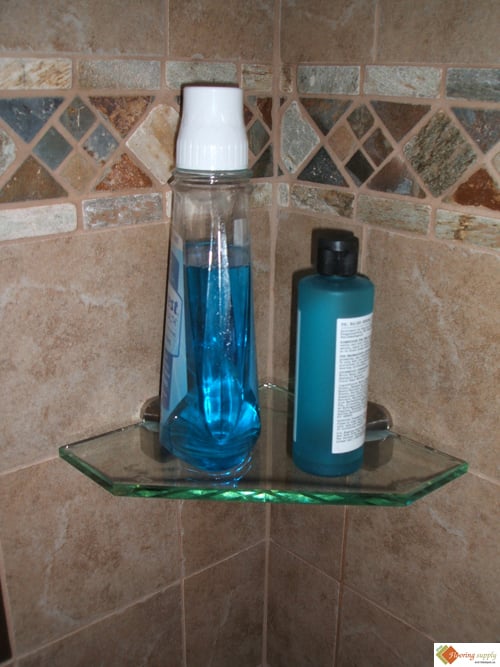 Nowadays  showers are becoming a style statement and a personal recreation space.  Adding a shower seat can  help you create a waterfall inside your bathroom. Yes! Just sit on these seats and let the warm water cascade over your entire body.  This is surely the best way to pamper yourself  and make you feel completely rejuvenated.  The shower seats have a tremendous load bearing capacity thus making them absolutely safe.
Bathroom accessories will help you lend a customized appeal to your bathroom and create an effect which is not only pleasing to the eye but also offers a lot of functionality.  Designed by some of the most competent people in the world, the scope of bathroom accessories is evolving by the day. This gives you many options for giving your space that magical touch.  So just forget all your worries and enjoy a comfortable shower which will surely touch your soul.
Copyright © 2010 FlooringSupplyShop.com
The post Space management for your showers first appeared on Flooring Supply Shop Blog.
Bathroom Accessories
bathroom niches
DIY
Ready To Tile Shower niches