Handi Kirb Installation Instructions
Handi-Kirb - Installation Instructions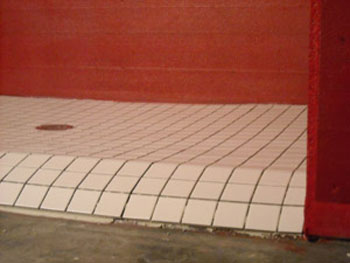 STANDARD Mud Bed Installation Using Liquid Membrane
1. Cut curb length to fit shower opening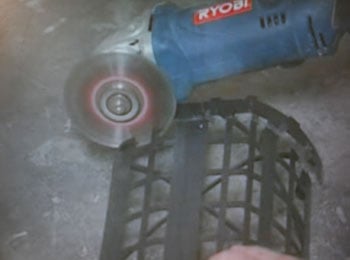 Kerdi-Kirb is 30" long
2. Install pre pitch (see pre pitch section for pre pitch installation instruction)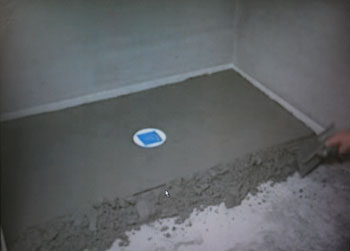 3. Pile mud up prior to attaching curb to sub floor and position curb in place and press the fiiting curb in to place.
4. Attach Handi-Kirb to concrete floors using 1 1/2" tapcon screws or 1" wood screws on wood sub floors.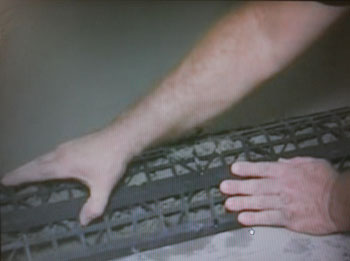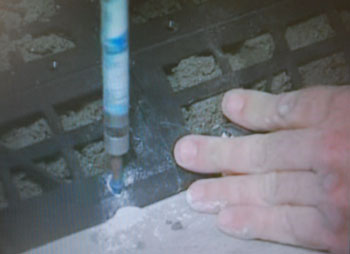 5. Fill Balance of curb-screed smooth and allow cement mix to dry (overnight).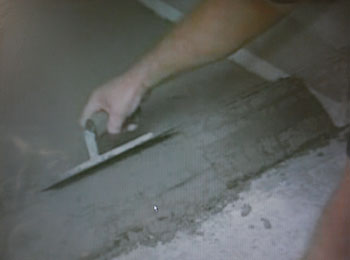 Installation of liquid membrane please read manufacture specifications.
1. Fiberglass mesh tape on all board with liquid waterprrofing and a brush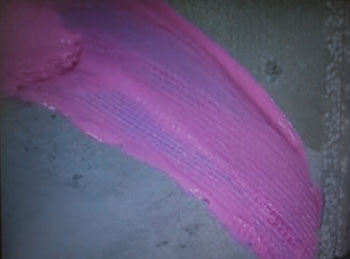 2. Roll all the walls from the shower head down with liquid waterproofing
3. Before applying liquid waterproofing to the floor fix Blanke AQUA SHIELD aorund the drain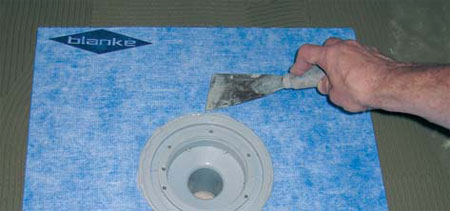 4. Apply two heavy coats on shower floor let dry comletely before continue to next step.
Obtain the proper mil thickness of the memberane is very importent!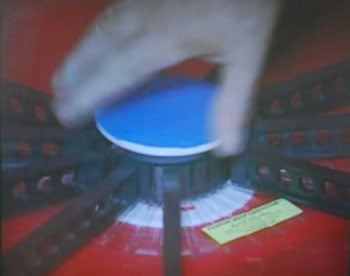 5. Determine which type of shower drain you will be using. If a Ebbe square drain or 3" drain is to be used, the Universal Center Ring (#QPUCR-108) is available.
6. Install quick pitch (see Quick pitch section for Quick pitch installation instruction)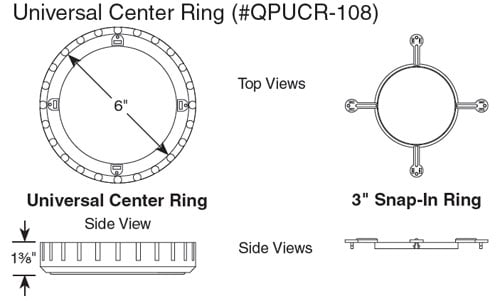 More links about Quick Pitch System
Watch the Video - Pre Pitch English
Watch the Video - Pre Pitch Espanol
How to Install Pre Pitch System - Quick Pitch with Composeal Vinyl - Quick Pitch Specifications - How to Install Kirb Perfect - StringA Level - How to Install Handi-kirb - Quick Pitch System Estimator