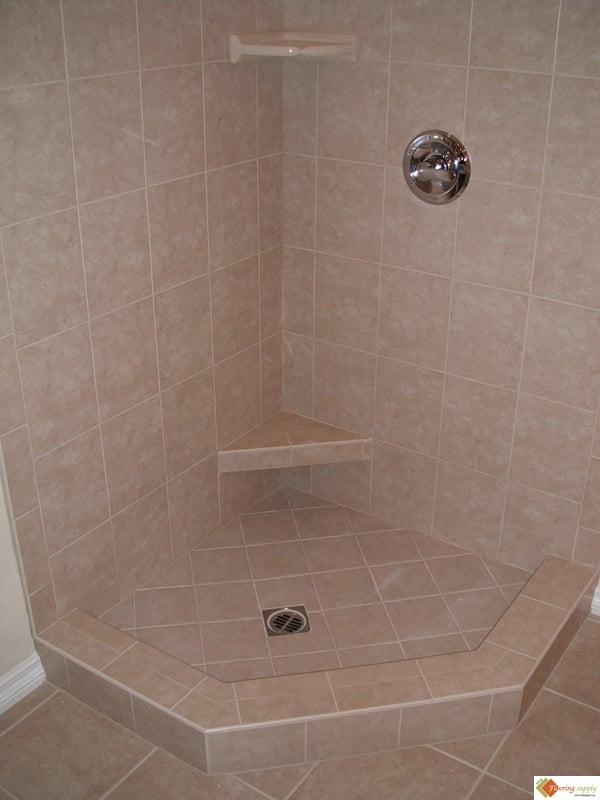 All you 'do-it yourself' enthusiasts who have tried building a shower area would know about the time and effort that goes into the process. Technicalities such as the pan liner slope, depth of the mortar bed and the shower floor slope can get tricky and can easily ruin your showering area. It is for this reason that most people prefer using the services of professional tradesmen to take care of all the technicalities and to build a perfect shower area.
One way to reduce all this time and effort, and to ensure that all the technicalities are taken care of effectively, is to use a ready to tile shower pan. Reputed 'ready to tile' shower pans such as ProPan can be conveniently installed within a matter of hours, and can also be tiled within the same day. This is in sharp contrast to the time taken in installing a pan liner, mortar beds and tiles using the traditional methods.
Ready to tile pan liners are highly effective since they ensure a completely waterproof shower sub floor. Although installing a pan liner is considered to be the most effective ways of waterproofing the sub floor, there have been instances of a leakage in the pan liner damaging the plywood sub floor. Since ready to tile shower pans eliminate the need to install a pan liner, there will be no chance of a leakage to the sub floor. Further, these ready to tile shower pans are manufactured high quality polystyrene to ensure high durability and a longer working life.
Ready to tile shower pans such as ProPan also eliminate the need to slope the shower pan manually, thereby reducing the time involved in building the shower area. These ready to tile shower pans have a pre-formed slope of 1/4" per foot to ensure that any water that seep under the tiled floor is directed effectively towards the drain weep holes. Thus we can see that not only do ready to tile shower pans floors reduce the time and efforts involved in building a shower area, they also make the shower area more effective.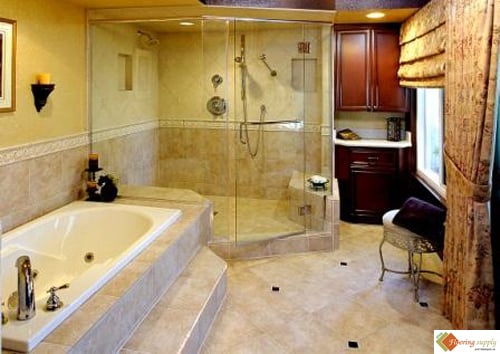 All those of you who are looking for a curb entry into the shower would find these ready to tile shower area to be of high utility. ProPan comes with an attachment for a curb, which can be installed on the site of the shower. Since building a curb involves a lot of time and a lot of precision, this facility of a curb attachment ensures that you are able to build an effective curb by spending a fraction of the time and energy that is involved in building a curb the traditional way.
Finally, in case you are worried that your shower area is not of standard size and that these ready to tile shower pans will not fit in your shower area, ProPan offers the ideal solution. ProPan can be cut or extended on the site according to the specific shower area size, thereby ensuring that you are able to use these ready to tile shower pans irrespective of the size of your shower area.
Copyright © 2010 FlooringSupplyShop.com
The post Reduce your efforts in building an effective shower area first appeared on Flooring Supply Shop Blog.