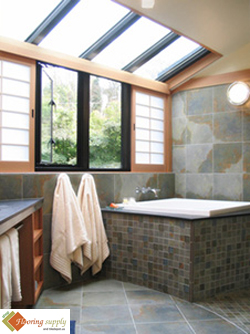 Most people refrain from undertaking a DIY project since they neither have the expertise nor the tools to complete it in an effective manner. Further, the fear of expensive repairs and maintenance in the future in case the project goes wrong also deters a number of prospective DIY enthusiasts. However, the current economic slowdown has forced people to look at different ways to save money, and DIY projects instead of hiring a contractor as one such option.
Although there is no comparison between a DIY enthusiast and a professional contractor in terms of the experience and availability of resources, one factor that makes DIY project more attractive is the cost attached to it. What you would be charged by a professional contractor would be significantly higher as compared to what you would incur if you completed the job yourself. This financial motive is one of the biggest reasons why the current slowdown has resulted in an increased number of Do It yourself enthusiasts.
Although financial motive is important, the sense of achievement involved with completing a job is something that is characteristic of a DIY project. The fact that you get to call something your own is what attracts most people to completing a job themselves rather than hiring a professional contractor.
One of the most important benefits of hiring a professional contractor is the years of experience and the resources that they bring into a project. You can easily check on the references provided by contractors to know about the previous work done by them. Further, professionals have all the tools and equipments that would be required to complete a job. Although a DIY enthusiast cannot match up to the experience levels of a professional contractor, it has become very easy to get access to high grade tools and equipment in an affordable manner.
Be it tiling, carpentry, or a plumbing job; you would require a specialized set of tools to complete the task at hand. Without the right resources you would not be able to achieve the right finish; thereby resulting in future repairs and maintenance costs. However, you can easily find highly effective tools and resources such as the grout grabber, Pro Pan, Kirb perfect, tile sealers, Tuscan Leveling System and trowels on the internet. These resources will not only make your job much easier but will result in a much more defined and finished look to your renovation work.
Although the financial slowdown is what is forcing people towards Do It Yourself projects, it is not as easy as it sounds. A DIY work gone wrong can result in more repairs and maintenance expenditure than what a professional contractor would have charged. It is for this reason that you should properly analyze the job at hand and should be prepared with the right tools and equipment before starting your project. A properly completed DIY project will give you a sense of achievement and will save you on a lot of financial expenditure.
Copyright © 2010 FlooringSupplyShop.com
The post The increasing popularity of DIY projects in the current slowdown first appeared on Flooring Supply Shop Blog.