Awaken Your Senses with Steam

Buy Now at www.flooringsupplyshop.com
Almost anyone who has ever taken a regular shower knows that the warmth and soothing rhythm of the water can provide great stress relief. When it comes to steam showers, you can enjoy those familiar benefits as well as a number of others.
A steam shower provides wet heat that can open your pores, causing you to sweat and helping your body to release toxins. If that was the only potential benefit, it might be enough. But a steam shower may also help your circulation, open up your sinus passages, assist you with weight loss and offer you the opportunity to relax your thoughts as well as your body.
You may have enjoyed these kinds of benefits in a sauna at a spa, but with the Serene Steam shower, you can now enjoy them in the comfort and privacy of your own home. Although it's a luxurious product, its simplicity of design and ease of installation may surprise you. The stainless steel shower system comes boxed and ready to install by your plumber or contractor. It requires no hook-up to electricity.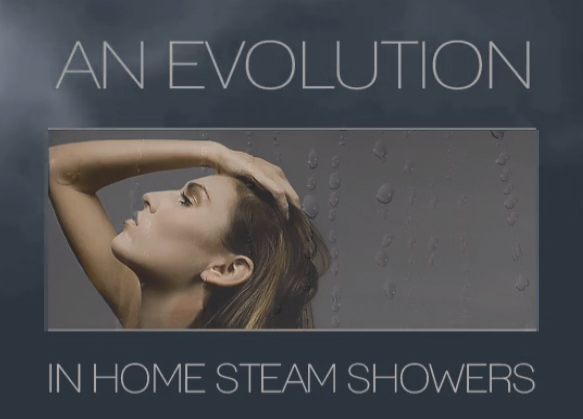 Showerheads and Audio System
Serene Steam is a shower system that includes a rainfall shower head and a Bluetooth audio system in addition to its steam function. Its large showerhead, either round or rectangular depending on the model, can be angled to regulate water flow the way you want it. There is also a back and shoulder shower head which can be swiveled to the angle that works best. This shower head directs a high pressure flow of water to areas of your body that often hold tension, your shoulders and upper back. Water can also be diverted to a hand held shower head.
The sound system is one of the most interesting features, providing you with the chance to enjoy lovely music while you relax in the steam. The waterproof Bluetooth sound system is placed in a semi-flush position inside the shower unit. It uses a lithium ion battery which should never need to be replaced. The speaker system is docked in such a way that it's removable, so you can take it out when you need to recharge it. A cable and charger come with the system. The system manual, which can be printed from the company's website, details the speaker system and how it can be removed and replaced. The manual also provides instructions for connecting the speaker system to a Bluetooth enabled portable device.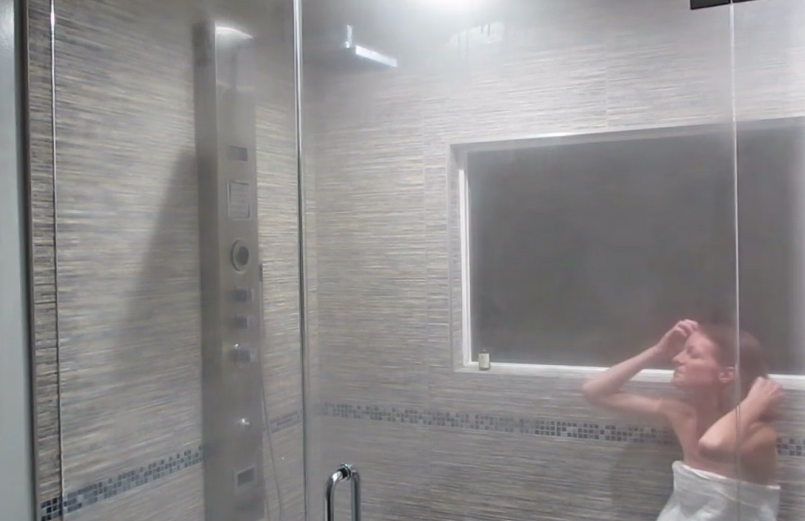 Steam Control and Aromatherapy
The highlight of the Serene Steam shower is its steam control dial, which can be easily turned to an open or close position to release steam. Once you've reached the steam level you desire, usually within about five minutes, you can turn the function to a halfway "cruise" mode to complete the steam experience. Steam will be released from the main vent, raising the temperature to a comfortable warmth.
You can also utilize the system's aromatherapy feature to enjoy a relaxing scent with your steam. A few drops of essential oil are placed in the proper opening so scent will be delivered with the steam. Per warranty, only official fragrances like Eucalyptus Fusion and Harmony Aroma, from approved vendors such as Flooring Supply Store can be used in the system in order to avoid any potential problems.
The Serene Steam shower system delivers a relaxing shower and steam experience. Its modern design, relatively easy installation and enhanced features such as Bluetooth audio and aromatherapy make it a luxurious investment. However, it's also an eco-friendly system as steam generally only uses about half the water volume of regular showers so you'll save both energy and water.
For those of us who live such fast paced lives that we can hardly catch up, let alone treat ourselves to some much needed pampering, a steam shower is a perfect option. It turns even the most mundane of tasks into a spa like experience that will leave you feeling refreshed and renewed.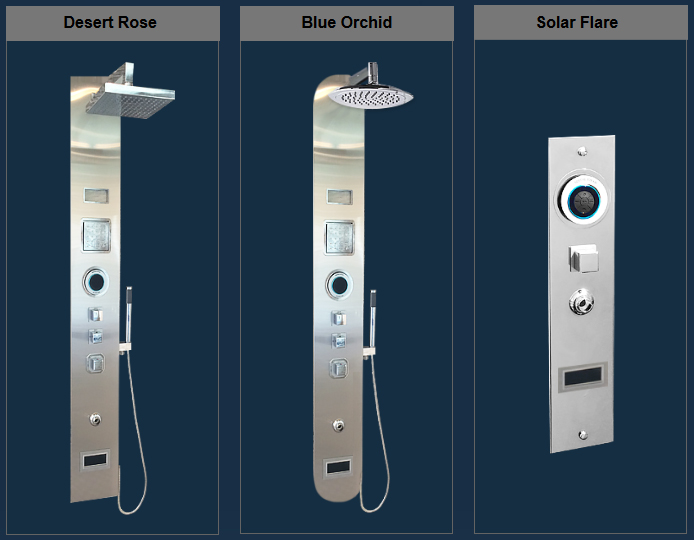 Copyright © 2014 FlooringSupplyShop.com
The post Awaken Your Senses with Steam first appeared on Flooring Supply Shop Blog.
bathroom showers
luxury showers
sauna shower
Serene Steam
steam shower