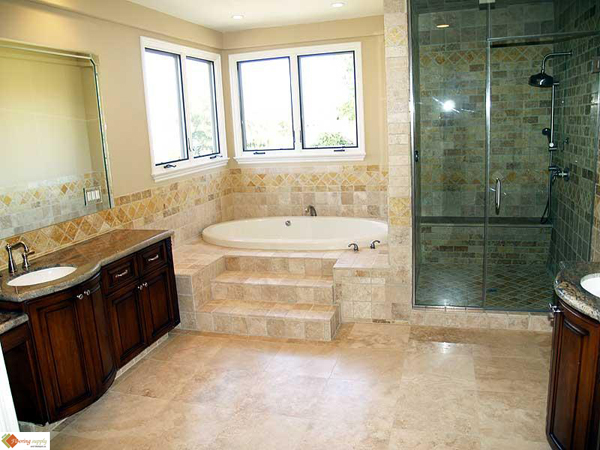 Bathroom, is the most integral part of every home, and thus, you should give due importance to its remodeling. Bathrooms can be redefined with new colors, designs, looks and styles. These days, you can find a number of themes for bathrooms, which are especially designed to address the contemporary demands of the people.
People pay special attention while getting their bathrooms constructed and make sure that their aesthetic and luxurious appeal is enhanced. On the other hand, when it comes to offices or work places, bathrooms are designed in such a way that they present a contemporary look. The designing, colors, accessories, fittings and themes incorporated in the bathroom depends on the space available and the budget.
There are lot of areas where one should focus on while going for a bathroom remodeling. Right from cabinets, fixtures and hardware to mirror, flooring, tub, shower and lighting, every aspect of the bathroom is equally important and needs to be highlighted accordingly.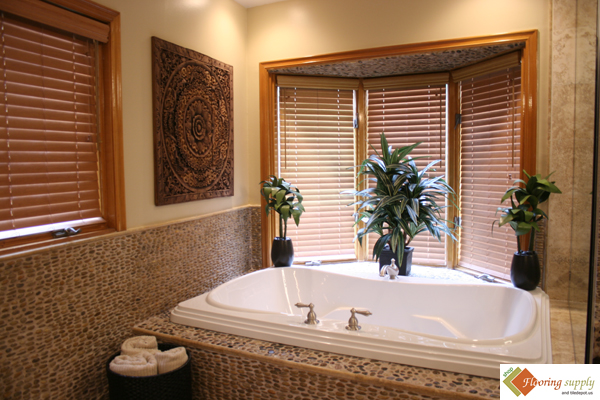 The first thing that comes into notice in any bathroom is the cabinet. Any change made in the cabinets transforms the entire interior of the bathroom. For giving an illusion of space in the bathroom, you should go in for subtle colors like beige and mauve. You can also go in for cabinets in themes like rain forest and ocean blue.
Fixtures are the next important things which require a conscious decision before getting a bathroom remodeled. Faucets and sinks should be selected in synchronization with the style of cabinetry and the overall décor of the bathroom. One can go for trendy styles or can stick to the old elegant & sophisticated look.
Hardware that one wants to use inside the bathroom should be cautiously selected as these enhance or deteriorate the overall appeal of the bathroom. Lighting is another focus area that you should pay attention to, as it makes the room look brighter and gives depth to it. You would find a plethora of options in types and shapes of lighting options.
If you have a small bathroom, then you can make it spacious looking by altering the size of the mirror used. Mirror is a major point to concentrate on, while going for remodeling. These days people prefer to have large mirrors in bathrooms, majorly because they make the bathroom look larger.
While going in for remodeling of bathroom, you should also focus on the type of tub or shower to be used. These are available in different shapes, sizes and colors to enhance the overall interiors. Make sure that the bath tub blends with the color of the tiles & flooring, or is in contrast to them. You can also opt for flooring and tiling, which has a similar shower counterpart available. This would add finishing to your bathroom and make it look more elegant.
Keeping in mind these important points, you can completely transform the looks of your bathroom and give it a fresh appeal.
Copyright © 2010 FlooringSupplyShop.com
The post Things to Consider for Remodeling Your Bathroom first appeared on Flooring Supply Shop Blog.