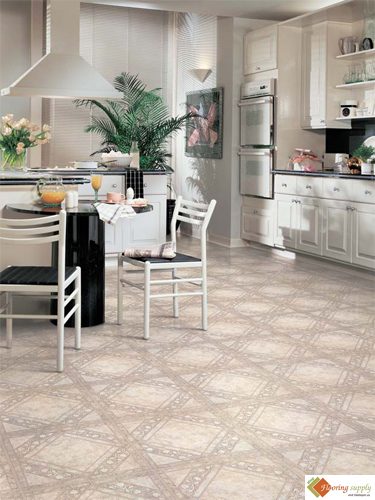 There are a number of factors that need to be considered while selecting a flooring type for your house. Durability, ease of installation, moisture resistance and the cost are some of the major factors that people consider while selecting flooring. Vinyl is one of the most popular flooring types since it stands good on all of the above mentioned factors. Vinyl flooring offers high aesthetics and is quite inexpensive as compared to a number of other flooring types.
However, in order to get maximum benefit out of your vinyl flooring it is essential to install it properly. One of the key considerations in installing vinyl flooring is the sub floor. Vinyl requires the foundation to be even and smooth so that the finish is of the highest quality. It is for this reason that sanded plywood is considered to be the ideal choice of sub floors for vinyl flooring. Another effective option is to install the vinyl flooring over the existing one. This will eliminate the need to install a new sub floor before using vinyl flooring.
Before you start installing vinyl flooring it is essential to take the exact measurements of the room concerned. This will enable you to accurately estimate the amount of vinyl that you need to purchase. Furthermore, it is always advised to purchase a little extra vinyl to allow for trimming and cutting after the installation.
In case you are installing vinyl over your existing sub floor you need to ensure that it is smooth and free from any holes. In case there are holes in your sub floor you should use a patching mixture to fill them before you install vinyl.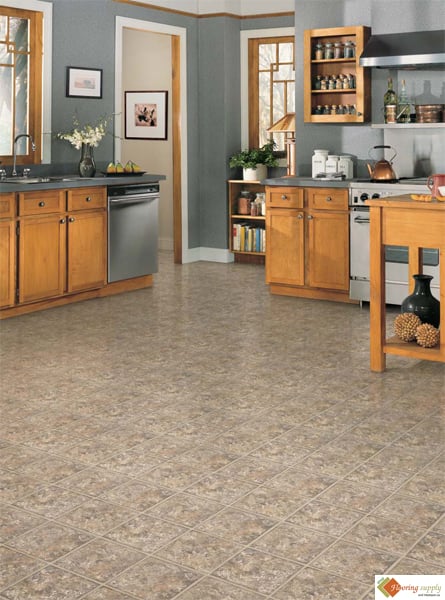 Cutting vinyl can be a tricky job, and it is not uncommon to hear of vinyl tearing while it is being laid down. You should lay down the vinyl cover over the area that needs to be floored and mark the exact places to be cut. Make sure that you have left some extra space to trim and cut later.
Adhesive is another crucial step that can determine the durability and effectiveness of your vinyl flooring. You should purchase a high quality adhesive material and should apply it evenly to ensure strong adhesive. Apply firm pressure while laying down the flooring. You should allow the adhesion to dry for at least two hours before using the floor. Even after a strong bond has been created it is essential to carefully move any furniture over the flooring. This is so, since even a minor tear would require to re-do the entire job again.
Since vinyl floors require less maintenance, and are highly durable they have become the material of choice in a number of commercial establishments as well as households. However, adequate care needs to be taken while installing vinyl for maximum effectiveness. Although, a number of individuals consider it to be a 'do-it-yourself' job, in case you are not confident about it; it would be advisable to avail the services of a professional contractor.
Copyright © 2010 FlooringSupplyShop.com
The post How to install vinyl flooring effectively first appeared on Flooring Supply Shop Blog.
Bathroom Flooring
bathroom remodeling
Budget Kitchen Projects
Entryway Improvements
Floor Installation
kitchen flooring
kitchen remodeling
Laundry Room Improvements
Vinyl Flooring