Amongst all the different flooring options available in the market, hardwood floors are undeniably the most elegant flooring option which adds an aesthetic look to the whole place. Moreover, the hardwood flooring can be installed anywhere, including kitchen, hallway, dining room and living room. These are increasingly being used in residential and commercial buildings. Amongst the different types of hardwood floors such oak, maple, pine, fir or birch; cypress and hickory are the most unique flooring trends of today.
Cypress has become quite popular among homeowners; it resembles knotty pine with better natural tone. These are available in delicate cream and soft brown shades, sometimes with hints of green. Over time, the natural darkening and aging of the wood occurs giving it an amber or honey-colored appearance. In addition, the knots and swirls gives it a more natural and unique appearance. The cypress hardwood flooring beautifully compliments the decor of the house, including any type of furniture or color of the interior. Harder than red oak flooring, cypress hardwood flooring is durable and can easily withstand heavy wear without any damage.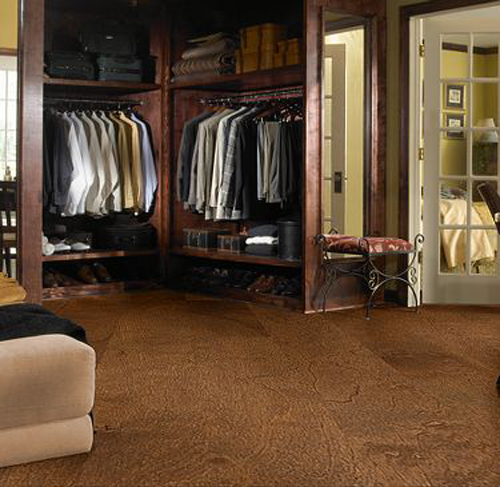 This hardwood flooring option has become the foremost choice of homeowners who want to give a warm and rustic country look to their dwelling. The rustic country look has gained popularity in remodeling old homes as well as in new construction in the past decade. The availability of Cypress hardwood flooring in a wide range of cream and brown tones with so many knots makes it the ideal flooring choice for this effect.
Moreover, the natural darker knots and striations in the cypress wood, makes it a good option for high traffic areas as the scratches and dents, if any, get camouflaged with the wood's natural patterns. As a result, it easily hides abrasions and stains, unlike other glossier floors. Furthermore, cypress has also become a favorite choice of many hardwood flooring contractors, they find it easy to work with, since it is easy to sand and cut cypress wood.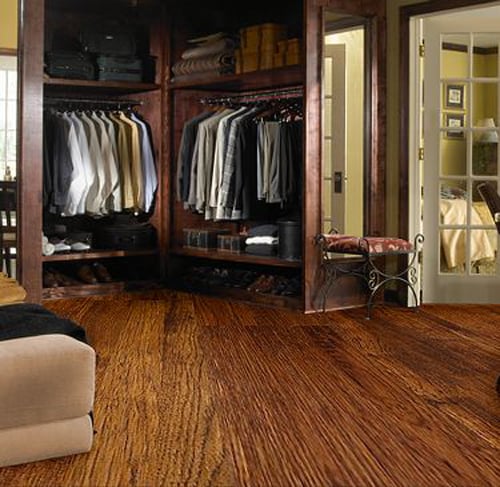 Another popular choice is the hickory hardwood flooring which is available in a wide spectrum of colors. These are available in almost whites, to tan, and from soft brown to rich dark brown tones of the heart wood. Installing different shades together can produce quite vibrant, unique and dramatic looking hardwood flooring, which easily compliments any kind of decor. As a result, it prevents homeowners from worrying about fixtures and furniture clashing with the flooring. Next only to mesquite wood flooring, it is the second hardest domestic wood species used for hardwood flooring, and proves quite durable and cost-effective over other hardwood flooring such as oaks and maples. Similar to cypress hardwood flooring, hickory can also be used in any part of the house, such as the den, bedroom, living room or family room, giving the place a whole new look.
Hence in case you are building your new home or remodeling the old one and are looking for a good flooring option, choose the cypress or hickory hardwood flooring to give your place a royal and elegant appearance.
Copyright © 2010 FlooringSupplyShop.com
The post Cypress and Hickory Unique Hardwood Flooring Trends first appeared on Flooring Supply Shop Blog.
Cypress Hardwood
flooring materials
Flooring Supply
hardwood flooring
hickory Hardwood
Reclaimed hardwood