StonePro Frequently Asked Questions
General
Where can I buy StonePro Products?
You can purchase StonePro product line at our store located at 5047 W Jefferson Blvd Los Angeles CA 90016 or you can purchase online at this link Buy Now Wes ship same day nationwide
What "Hybrid Carrier Technology" mean?

Stone Pro chemists have worked tirelessly over the past decade to formulate our advanced Fluorpolymer Protectant with Hybrid Carrier Technology. This unequaled technology combines fluropolymer, which is the best protectant on the market today, with an easy to use and environmentally friendly carrier that is a mixture of water and solvent. This combination enables Stone Pro sealers to outperform other sealers all while exceeding, even the strictest Volatile Organic Compound (V.O.C) regulations in all 50 states.
How it works?
During the application process, most stone and masonry sealers dry too fast and don't effectively drive the protectant into the surface. This lack of penetration may leave a residue of protectant left on top of the surface and not enough protectant in the stone.
With Hybrid Carrier Technology the water wets the surface while the solvent slows down the evaporation process and enables deep and thorough penetration of the Advanced Fluoropolymer protectant into the surface.
The result is the best possible protection for natural stone and masonry
How do I keep my stone clean?
General purpose cleaning products can damage natural stone or the sealer applied. Improperly formulated cleaners or those with acids (such as porcelain or tile cleaners) may etch the surface of the stone. StonePro's Crystal Clean is specially formulated for natural stone. It is important to use a cleaner just for Natural Stone. Crystal Clean is perfect for daily use, is safe on surfaces used for food preparation and meets or exceeds all federal environmental regulations. Crystal Clean is completely evaporative and leaves no water mark's or streaks. Crystal Clean also has an added 1% of sealant properties' which means you will increase your sealant protection every time you clean.
Why is it so important to protect natural stone?
To preserve the longevity of a natural stone installation it is very important to protect it with a proper sealer and clean with products designed especially for natural stone. All natural stone surfaces are porous. As long as there is an absorption factor, stone will stain and deteriorate over time. When your stone is properly sealed, the absorption factor is eliminated.
Why does my granite stain?
Granite is like any other natural stone; it can be dense or porous depending on the type of granite and is absorbent to some degree. Stones that have more swirls or veins tend to be more porous and absorbent. These swirls and veins show the movement of the stones active molten history. Generally, stone with smaller crystals are more absorbent than granites that have larger crystals. Spills tend to migrate into the capillaries of the stone and show themselves as discoloration. Because of this porous quality, granite has a tendency to stain.
Cleaning Stone
I just purchased Crystal Clean Ready-to-Use Spray Cleaner for my granite. How often should I use it? I don't want to overdo it, but love a clean, shiny counter.
Is Crystal Clean Daily Stone Cleaner gentle enough to use every day and is it safe for food preparation areas?
What is the best way to clean granite countertops?
I just purchased Crystal Clean Ready-to-Use Spray Cleaner for my granite. How often should I use it? I don't want to overdo it, but love a clean, shiny counter.
You can use the Crystal Clean Spray everyday…several times a day. This light duty cleaner is safe to use on all Natural Stone surfaces. On a weekly basis, use Finishing Touch Polish and Revitalizes. This will give you the shine you love and also works great on glass, and stainless steel appliances. To get the most out of your Finishing Touch Spray by using a micro-fiber cloth to do the job.
Is Crystal Clean Daily Stone Cleaner gentle enough to use every day and is it safe for food preparation areas?
Yes, it can be used daily, weekly, or as often as you would like to clean your stone surfaces. Crystal Clean is safe for food preparation areas and is environmentally friendly.
What is the best way to clean granite countertops?
All granite counter tops need to be cleaned with cleaner meant specifically for Natural Stone – Crystal Clean Daily Stone Cleaner. It is easy to use and you won't have to worry about short term OR long term damage to your stone. Crystal Clean also had added sealant properties to enhance your stone with every use. This daily cleaner will not leave streaks or water marks.
Sealing Stone
Are my granite counters sealed?
One method you can use to check if your granite needs to be resealed is to sprinkle some water on your countertops. If the water soaks into the stone and does not bead up, then we would recommend resealing or in your case sealing your granite. With proper care, the seal with last for years. I recommend Ultimate Pro. It does a great job and you can see the difference right away!
How do the StonePro Sealers work?
A sealer is an impregnator and works by penetrating and chemically interacting through the pores of the stone surface. This penetration then forms an invisible resistant barrier on and into the stone decreasing the surface tension of the stone. When the surface tension is reduced smaller than the molecule size of water and oils, then water and oil stains cannot penetrate this smaller and dense surface thus, not allowing penetration. StonePro offers sealers for every kind of natural stone surface – Ultimate Pro for granite, Pro Sealer for marble and Porous Pro for porous materials such as travertine's, limestone's, concretes, brick and slates.
Maintenance
Do I need to seal all my surfaces – stone, tile, grout and concrete?
Yes! If you want to protect your investment and prolong the life of the material. Although we normally think of these surfaces as "hard as rock" but this can be misleading. They all have varying degrees of porosity and if left unsealed can easily be stained by everyday spills (juices, coffee, wine, oil…etc.). Acidic substances can even etch these surfaces and potentially ruin an expensive material. Although sealing does not make the material bullet-proof, it will reduce the chance of permanent staining, etching and/or discoloration. StonePro offers sealers for every surface.
Problem Solving
How do I remove coffee stain from my granite counter top?
Use the Wet Poultice Stain remover. It is in a paste form and applied on surfaces will remove stains such as wine, coffee, tea, urine, smoke, soot and others. This is a two day process and will withdraw stains from below the surface of the stone.
What is the difference between a stain and a white etch mark?
A stain is due to material that penetrates into the stone to cause a color change. For example, coffee may produce a brown stain on light colored marble or granite. These stains can be removed by using the StonePro Wet Poultice Stain Remover. Etch marks are caused by acidic materials or hard water deposits that marks the stone white or dulls the stone surface. This is caused by fruit juice, soda, vinegar, acidic cleaners, and urine on marble, limestone and travertine. These etch marks and dullness can be removed and the polish restored using the StonePro Restoration Floor Machine or light etching may be removed using the StonePro Natural Touch Etch Remover.
How do I get water deposits off my granite and marble?
The best way to remove hard water deposits is with StonePro Stone Scrub. This is a great cleaner and deposit remover and DOES NOT contain acid. It has a citrus base to it that also serves to degrease the surface. It smells great and works even better. A note about acid cleaners: Acid cleaners like StonePro Quick Clean can be used on granite but NOT marble. Calcium-based stones like marble and travertine will be damaged by the acid. Please be aware that granite that has been treated to enhance it's color will also react to the acid and damage the surface. This may have been done at the quarry and you may not be aware of it. Also acid based cleaners can damage metal sinks and fixtures, Stone Scrub is your best bet! To minimize the re occurrence of water deposits use Crystal Clean Daily Cleaner and Finishing Touch Polish. They will work together to repel the water.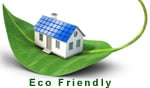 The post StonePro Frequently Asked Questions first appeared on Flooring Supply Shop Blog.