InvisiaGuard Data Sheet
PRODUCT NAME 
IVG Impregnating – DS 400.00 
MANUFACTURER Manufactured exclusively for: Surface Solutions, LLC 356 Millburn Ave. Suite 7 Millburn, NJ 07041 Telephone: 888.842.3356 Fax:  973.218.8448 Email:  info@totalslipsolution.com Website: www.totalsurfacesolution.com
PRODUCT DESCRIPTION 
IVG Impregnating is a uniquely formulated water based, zero VOC, co-polymer treatment for porous mineral surfaces.. IVG Impregnating helps create a surface that is ultra-hydro / oleo phobic.  Surfaces properly treated will resist staining.
Uses:  Ideally suited for treatment on most porous mineral surfaces. Concrete and Stone to name a few.
Advantages: IVG Impregnating does not change the look or feel of most surfaces and due to its nano scale technology does not change coefficient of friction properties.
IVG Impregnating can be field applied with minimal shut down times. 
Suitable for Finishes/Textures:  Concrete: Broom finish, polished, etc.  If the surface can take moisture, IVG Impregnating can work.
Stone: Honed stone.  Polished stone* – surface must be able to take moisture for IVG Impregnating to work.
TECHNICAL DATA
| | | | |
| --- | --- | --- | --- |
| Physical Properties | ASTM Test | Industry Standards | Unique Applications |
| Water Based – zero VOC, co-polymer..  Light yellow color. Slight odor. | n/a | n/a | One application, product will reject itself afterwards |
INSTALLATION 
All substrates should be between 40 degrees F and 90 degrees F and structurally sound, clean and free of all dirt, oil, grease, paint, wax coatings sealers or other coatings.  Surfaces should be cleaned and degreased thoroughly with Traction Wash

.  All sealers and coatings must be removed prior to application.
Before using test on a separate piece of tile or an unnoticeable area to determine whether the finished look or feel is acceptable before proceeding with installation. 
WARRANTY 
Surface Solutions, LLC warrants that it's products will be free of manufacturing defects.
Treated surfaces must not be cleaned with high pressure above 2,500 psi after application.
MAINTENANCE 
Care and Maintenance – IVG Impregnating  
TractionWash

is recommended before using IVG Impregnating.  After application a free rinsing cleaner like TractionWash

should be used.  Refer to Surface Solutions care and maintenance guide for more information.
TECHNICAL SERVICES 
Technical Assistance Guide Specifications, literature, MSDS, product samples, details and installation procedures are all available for your use or libraries.
Please contact Surface Solutions for catalogues, physical samples or architectural specifications.
FILING SYSTEM DS 400.00 – IVG Impregnating
Professional Quality: 1 and Done! – 1 coat application. No residue to remove.
IVG Impregnating Sealer Data Sheet
IVG Impregnating Sealer General Information
Environmentally friendly, water based, ZERO VOCs.
Take Action, Gain Traction®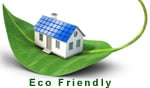 The post IVG Impregnating Sealer Data Sheet first appeared on Flooring Supply Shop Blog.