Installation Instruction
ShowerPoint Installation Detail Vinyl or fabric Membranes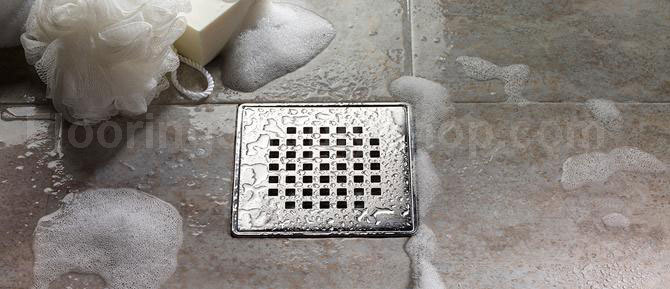 Tiled showers rely on waterproofing membrane beneath the tiles and grout. QuARTz by ACO offers a number of options to ensure compatibility with different floor structures.
The installation details shown set out to provide the designer with integrated solutions to wet room floor drainage identifying preparation, installation and construction processes required to install waterproof channels and floor gullies in level threshold wet room environments.
Although these details do not cover every possible situation, they do provide a practical reference to most design applications.
1. Where alterations to floor joists are necessary consult Structural Engineer for advice and reinforce floor joists as advised.
2. Frame out shower surround as required.
3. Connect base of drain flange A to pipe work, leaving drain bolts in place. Block drain opening with rag to prevent floor mortar blocking pipe work.
4. Trowel mortar onto sub-floor. B
5. Install CPE membrane, C reinforce around outlet and cut carefully to reveal heads of drain bolts and outlet.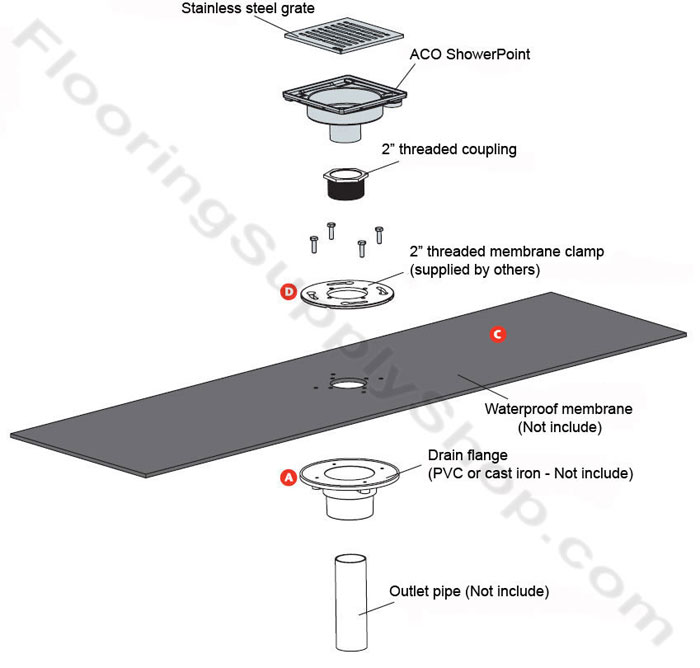 6. Install top section of drain flange. D
7. Test membrane for leaks
8. Screw fit ShowerPoint drain to correct position and height.
9. Trowel mortar to required height, E  allowing for thickness of tile and thin set mortar and grade to create 1% slope towards the drain.
10. After floor mortar has cured, apply thin set, F install tile and grout.G
11. Install grate into ShowerPoint drain.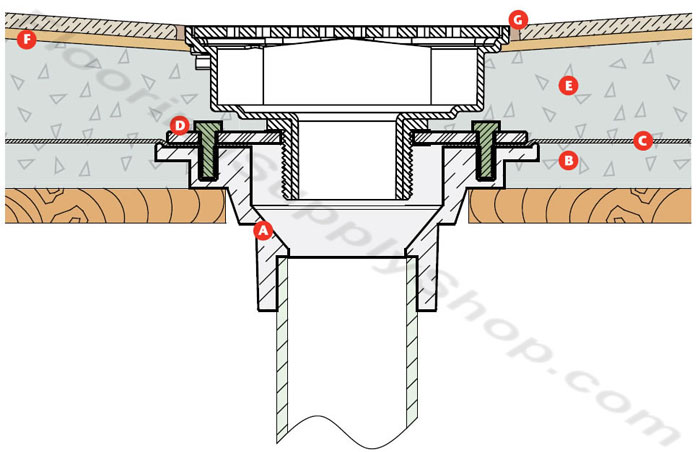 More information
ShowerPoint Liquid Membrane Installation Instruction
The post ShowerPoint Installation Detail Vinyl or fabric Membranes first appeared on Flooring Supply Shop Blog.