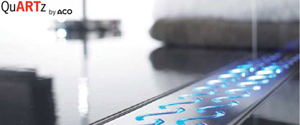 QuARTz By ACO INSTALLATION DRAWING
Shower Channel Joisted Wood Floor Installation
Joisted wooden floors – typically CPE membrane used to provide waterproofing element.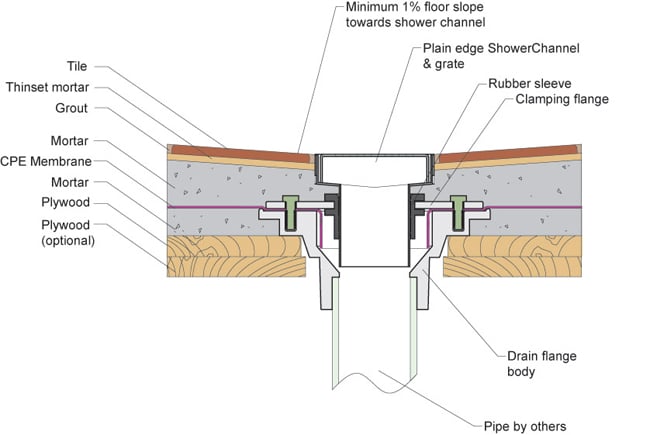 NOTES:
1. Floor (Plywood) / Joist structure should be sufficient strength to take weight of finished shower base.
2. Tar paper should be stapled to the plywood floor before being covered with a galvanized metal mesh.
3. Water test shower base 24 hours after CPE membrane is fitted.
4. Mortar base "2" plus tile and adhesive should be no less than 1-1/2″ (40mm)
5. Finished shower floor should slope a minimum of 1% (1/8″ per 1ft) to the shower channel.
6. Refer to ACO's latest installation instructions for complete details.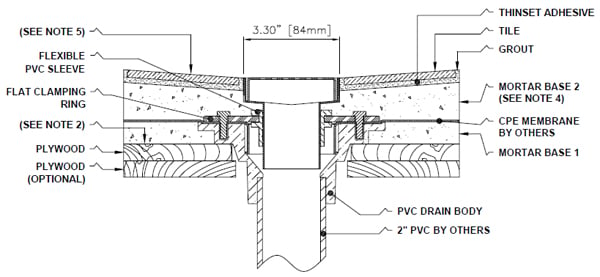 Quartz Linear Drain Technical Product Support
Shower Channel Concrete Slab Installation
The post Linear Drain Joisted Wood Floor Installation first appeared on Flooring Supply Shop Blog.