Calling All DIYers: A New World of Weekend Bathroom Updates Awaits with TileWare Bath Fixtures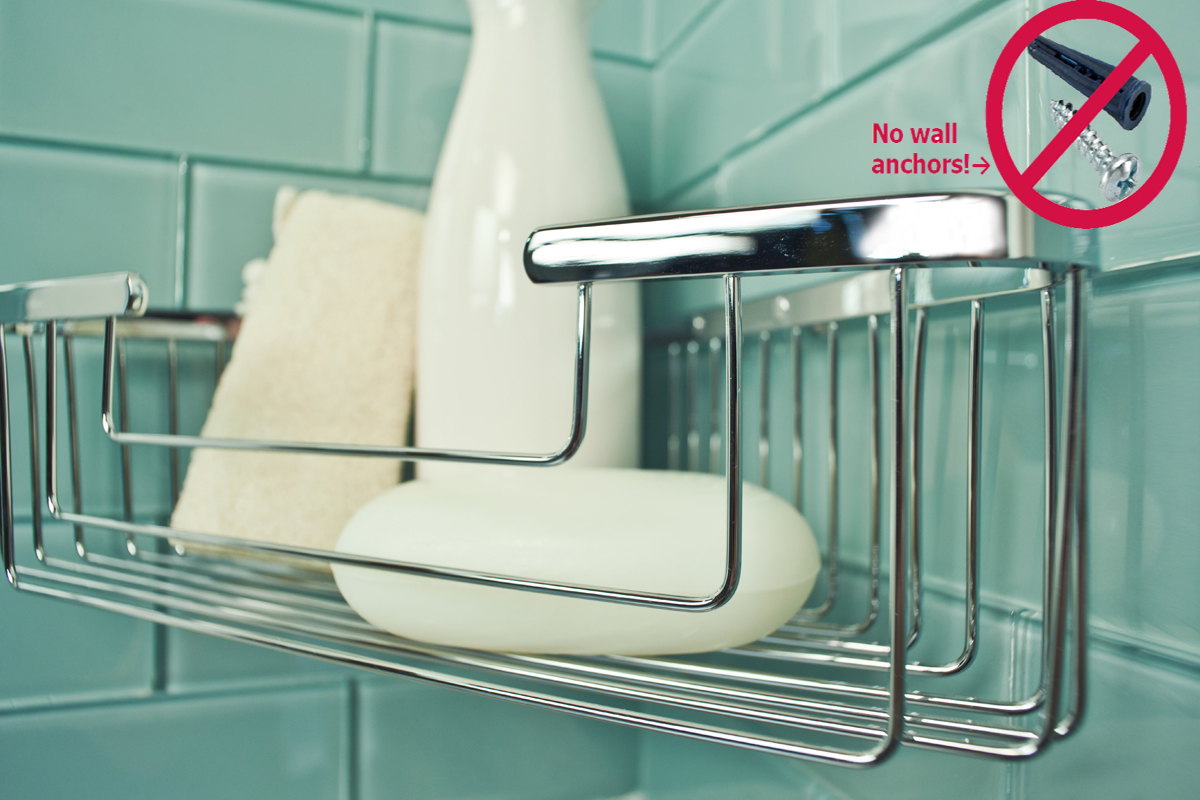 Reasons to renovate and make small changes to your home are as varied as your life's situations: Perhaps you have a growing family or find yourself in an empty nest situation, where you need to change your home to reflect and accommodate a new lifestyle. Whatever your renovation needs – additional space for entertaining, an expanding at-home business, updating or modernizing – there are advantages to renovating right now. A newly remodeled kitchen, for example, represents a value-added enhancement to the entire home because family meals, entertaining with friends and holiday gatherings tend to center around the kitchen. Likewise, bathroom renovations can directly impact your comfort and convenience by creating a retreat for you to enjoy each time you walk through the door – improved lighting, updated fixtures and easier access for the elderly can add quality of life, lower your energy rates, and add value to your home.
If you're a DIY type, the TileWare company has launched a plethora of bath fixture products that makes it easy to update a bathroom in only a weekend's time. Amongst the myriad of tile and bath items offered by TileWare is a distinct collection of bath fixtures that have caused quite the splash – no pun intended – in the home industry, including the Promessa Series' baskets, shower hooks, towel bars, as well as the Victoria Series of grab bars, a product that is also part of TileWare's Victoria Series of structural surface shelves.
As a premier retailer for TileWare bath fixtures, Flooring Supply Shop is proud to offer many of this company's fine products that aid in taking your home from ordinary to extraordinary. We carry TileWare's Promessa rectangular soap baskets, Promessa cone hooks, Victoria radius grab bars, straight grab combos, and traditional towel bars and more.
We are often asked by many of our customers exactly what it is that separates brands like TileWare from other manufacturers of bath fixtures and accessories…and why TileWare commands a premium over more "generic" types of bathroom supplies. The company's vision – which has always been to innovate, engineer and connect product applications that have their primary value illustrated in and through mortar-based products – enables it to revalue decorative and functional amenities as tile industry brand commodities. TileWare's best-selling Promessa Series shower baskets, for example, are designed to fit a broad style palette and work with any tile motif and pattern; with the basket options, you'll be able to organize bath soaps, scrubbers and containers ranging in size from one ounce to 32 ounces and even professional salon-sized containers.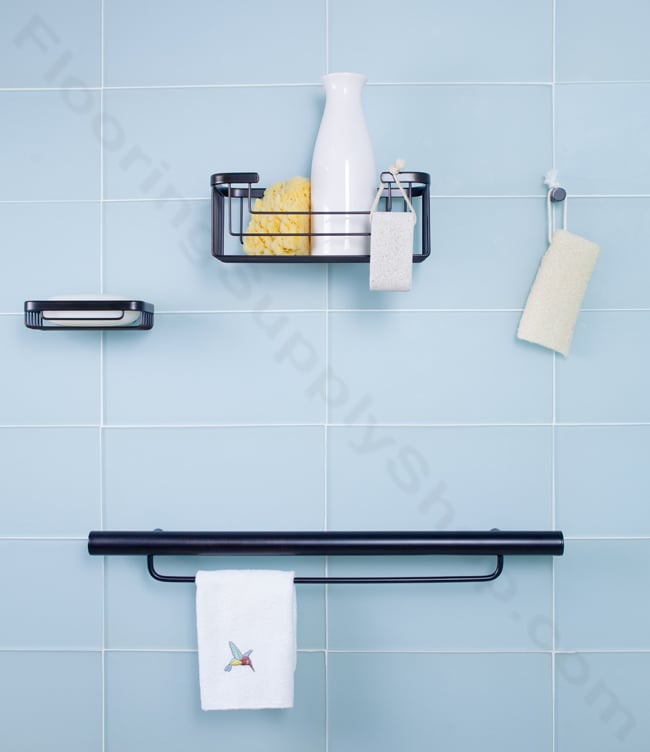 The secret to TileWare fixture appeal is the uncanny ease of installation these products boast, and at the heart of it is the company's watermark PermaTile Fastener System. This is the first non-penetrating, non-intrusive mortar-based fastening system exclusively designed and engineered for the tile industry. That means the PermaTile System is a patented technology for secure installation of accessories such as basket shelving, hooks, towel bars and grab bars without drilling through post-construction, finished tile surfaces. The system also avoids the penetrations and intrusions that occur when plastic wall anchors and screw-type fasteners are used for mounting. And while the PermaTile System Is installed by professionals in new construction and renovation projects at the time of tile installation, TileWare's bath fixtures themselves have become increasingly popular among DIY weekend warriors.
From easy installation to strong, durable products revered on the home building circuit, TileWare makes the dream of updating your bathroom in merely a weekend a vivid reality.
Buy Now at www.flooringsupplyshop.com
Copyright © 2014 FlooringSupplyShop.com
The post A New World of Weekend Bathroom Updates Awaits with TileWare Bath Fixtures first appeared on Flooring Supply Shop Blog.