1-DAY APPRENTICE STONE RESTORATION TRAINING – FREE ENTRY
Date: January 8, 2012 at 10:00 AM
Location: 5047 W Jefferson Blvd, Los Angeles CA 90016 (corner of Jefferson and La Brea, off the 10 fwy)

Please reserve in advance Seats at this event usually fill up quickly.
This course was designed for anyone interested in performing quality stone and tile restoration services. This one day event covers the most popular entry level Stone & Tile restoration services in a more hands-on environment than any other one day event. This is a minimal classroom, maximum hands on event meant to allow attendees to work with various types of equipment and processes to gain confidence in order to actually go out the next day start generating revenue.
FOR MORE INFO CALL
877 880 8453 or 323 731 8453
Come and learn how to turn those "Before" to "After"

Counter top before and after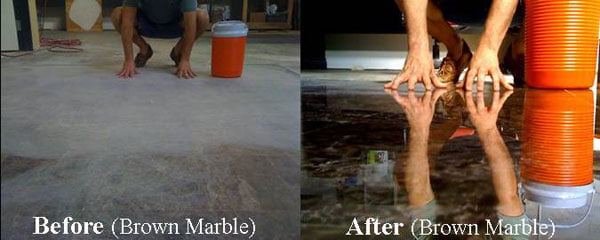 Floor Before and After
The post 1-DAY APPRENTICE STONE RESTORATION TRAINING first appeared on Flooring Supply Shop Blog.