There has been an increasing trend among homeowners to opt for the 'Do it Yourself' task regarding home renovation. Some of these DIY home renovation tasks include flooring, painting and grouting, among many others. These DIY tasks not only demand homeowners to possess a particular skill set, but also require them to have requisite tools.
Possessing adequate tools is necessary to accomplish the task properly. Having necessary tools not only reduce the efforts and stress, but also ensure perfection in job. Moreover, a badly done home renovation defeats the sole purpose of doing DIY, which is to save money. This is so because a badly done DIY task would result in incur of expenses for repair and correction. Hence, homeowners who wish to indulge in DIY home tasks should have all the necessary tools required for successful completion of the job.
One of the most commonly chosen DIY tasks by homeowners is flooring and that too tiling of the floor in particular. While installing tiles at home, one of the most common problems faced by them is lippage. This problem occurs when the tiles are not uniformly set to form one flat surface. As a result, the aesthetics of the house is adversely affected and also lippage may result in cracking or breaking of the tiles. For this, homeowners can opt for the Tuscan Leveling System which ensures that the tiling is done perfectly without any lippage. This leveling system has been designed for DIY enthusiasts and can be used by homeowners with any skill set. Another tool that proves useful while tiling is the tile spacer that facilitates straight grout lines. The uniform finish renders a neat look which enhances the appearance of the place.
In addition, homeowners can also purchase the Primo Bucket Brush, which takes the hard work and mess out of cleaning buckets, saving a lot of time, money, and water.The Bucket Brush is designed to use a ½" portable drill to provide the power. Not only does the Bucket Brush save time, it saves the environment. Mixing buckets can now be used over and over again before they ever end-up in landfills.
Homeowners doing flooring on their own must also possess tools like tile cutters, tile saws, diamond hole saws and undercut saws. In addition, they can purchase straight edges, trowels, grout floats, diamond blades and stone fabrication products. The grout grabber tool, polishing pads and Montgomery degree pitch level tool are few of the other tools that homeowners should have.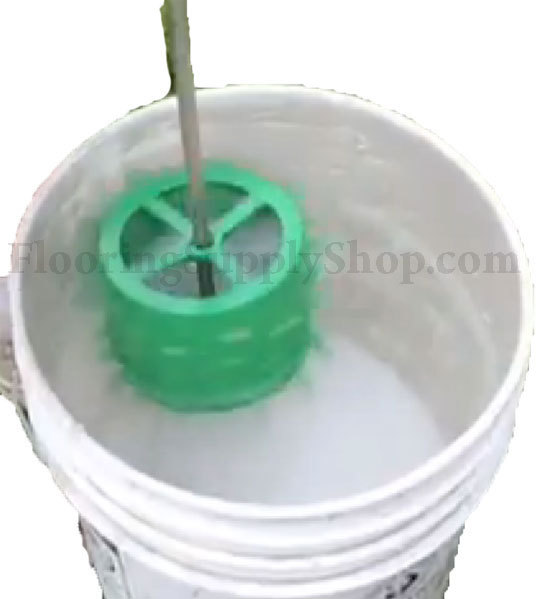 Besides these specific tools, there are several other tools that the homeowners must possess to ensure proper completion of DIY flooring tasks. The most important among them is the safety gear, which includes knee pads, gloves, eye gear and respiratory mask, among others.
Homeowners should ensure that they possess all the tools before initiating any DIY project. However, before going on a shopping spree to purchase flooring tools, homeowners should first make an itinerary of the tools that are actually required. This would help avoid purchasing something that is not required and also ensure buying tools that are necessary.
Click Here to View Action Video
Copyright © 2010 FlooringSupplyShop.com
The post The Must-Have Flooring Tools first appeared on Flooring Supply Shop Blog.
flat surfaces
leveling
lippage
Raimondi tile leveling system
RLS spacers
RLS wedges
RLS-KIT
spacers
tuscan leveling system