The Risk is Real
Slip and fall accidents pose a major problem for hotel, restaurant and property operators and managers. The statistics behind them are quite alarming.
• The majority of all food service general liability insurance claims are derived from slip and fall accidents (C.N.A. Insurance)
• Since 1980, Personal Injury Lawsuits have Risen by More than 300% in the Food Service Industry (NFSI)
• The average restaurant has three to nine slip & fall accidents each year (NSC)
• Slips & falls are the #1 Cause of Accidents in Hotels, Restaurants & Public Buildings. 70% of these accidents Occur on Flat / Level Surfaces (Bureau of Labor Statistics).
• The average cost of a slip related injury exceeds $12,000 (Wausau Insurance).
• The average cost to defend a Slip and Fall lawsuit is $50,000 (NFSI).
• Plaintiffs win 51% of Premises Liability Claims (JVR).
The American Society of Safety Engineers (ASSE) national standard states that owners, managers and supervisors must make a commitment to prevent accidental slips, trips and falls. InvisaTread® helps you do just that.
History of Anti-Slip Technology
Acid based anti-slip technologies have been available for more than 25yrs. Existing technology often employ the use of high levels of dangerous Hydro-Fluoric Acid (HFA) or its counter part Ammonium Bi-Fluoride (ABF) which becomes HFA when mixed with water. These products are highly hazardous to handle and pose terrible risks to the surfaces they are applied to. In reference to increased COF, the industry has historically increased these numbers on surfaces to a COF of greater than .90 WET. These high degrees of etch can damage the surface and making it hard to clean increasing janitorial costs and reducing surface longevity. These products are not just dangerous to the surface. They require the use of professional applicators and specially trained teams to apply these acid-etching products. The requirement for these services often makes the cost of application and post maintenance extremely cost prohibitive. Until now.
InvisaTread®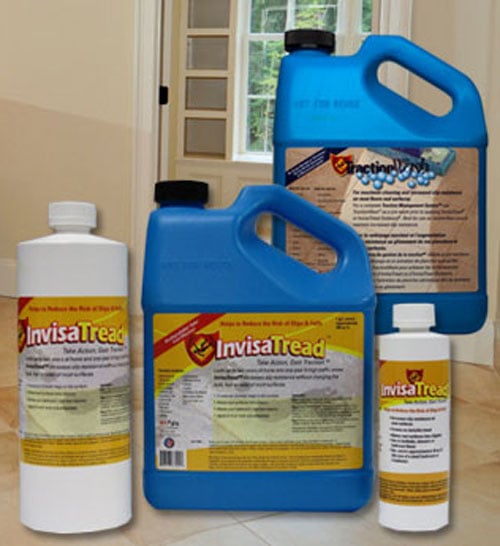 Our InvisaTread® product line is formulated to be the first in class micro-etching product designed to be safe for DIY or self-installation. Our chemistry is also designed to preserve the surfaces we are treating. InvisaTread® has been formulated to increase the COF to between .60 – .75 on wet surfaces. This level we have found to greatly help reduce the risk of slip and fall accidents while maintaining typical janitorial costs. InvisaTread application can be safely managed internally by your own maintenance teams greatly reducing costs.
How does InvisaTread Work?
InvisaTread® is an acid based microetching product that uses ingredients commonly found in woman's facial products. Our primary ingredient is Glycolic acid, commonly found in facial chemical peel products. Treatable surfaces include but are not limited to quarry tile, porcelain, ceramic, concrete, honed stone, granite, terrazzo and more. You will notice in the photo above that the 3D landscape of the surface at 500x magnification has not been made deeper than original, but rather a consistent traction pattern across the entire surface. InvisaTread® does not change the look or feel of most surfaces but rather renders them slip resistant when wet. It is not recommended for use on polished Marble or other polished Calcium based surfaces as it could potentially hone or reduce the shine of the surface.
Traction Wash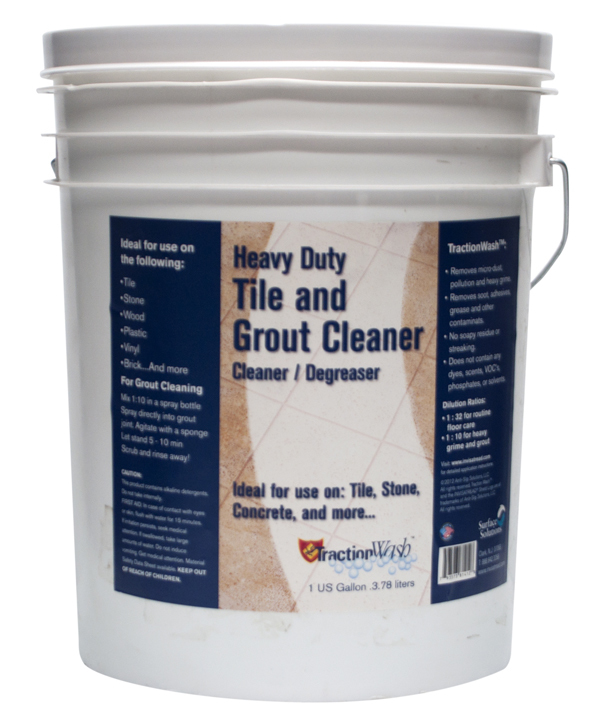 Traction Wash

is nothing short of a High Tech cleaner / degreaser. It has been formulated to break up grease and grime prior to applying InvisaTread®. Prior to applying our InvisaTread treatment, it is important to thoroughly clean and degrease the surface. The application will be less effective should the surface not be free of grease and grime. Traction Wash

has been specially formulated to leave NO residue on the surface. This is an important characteristic in maintaining the increased COF that the InvisaTread products create. You are welcome to use any cleaner to maintain your surfaces post treatment providing they are a clean rinsing formula with no left behind residue.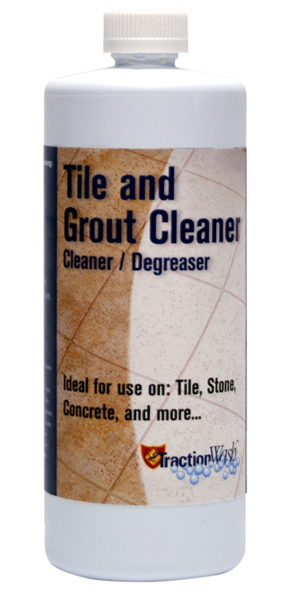 The post Fall and slip the Fact first appeared on Flooring Supply Shop Blog.
Anti-slip Solutions
Bath Tub Protection
Bathroom Safety
Child safety
Invisatread
Pool Safety
Safety Products
slip and fall protection