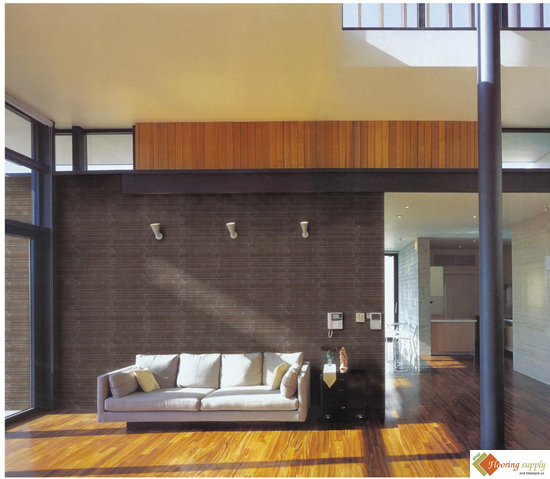 Laminate flooring is fast becoming a preferred choice of most of the homeowners. If you are contemplating to install this flooring in your home, it is advisable that you know all about it. Like any other flooring option, laminate flooring also has its share of advantages and disadvantages. Knowing about these will help you make an informed decision.
The biggest advantage of laminate flooring is its toughness and durability. Irrespective of the amount of foot traffic, it can stand all the wear and tear without any scratch. In addition, laminate flooring is also resistant to stains and impacts. Unlike wood and marble, the laminate flooring does not fade when exposed to sunlight; thereby retaining its original look. Moreover, laminate flooring is the easiest to install and can be conveniently done by 'do-it-yourself enthusiasts' in no time. Laminate flooring is primarily available in the form of 'snap together flooring planks' which can easily be installed without any need for nailing, stapling or gluing to the sub-floor.
One of the biggest assets of the laminate flooring is its resemblance to real wood. The texture and color of the laminate flooring is of such high resolution that it is difficult to differentiate whether it is real wood or laminate. Moreover, unlike wood, laminate flooring does not contract or expand. Another important advantage of laminate flooring is its versatility. It can be installed over any substrate, be it wood or concrete. This makes it a preferred choice for homeowners, especially those who are looking for durable flooring option. It is also an affordable flooring option, compared to its other counterparts such as marble or hardwood; which can be quite expensive.
Along with these advantages, there are certain disadvantages which do not make laminate flooring an ideal flooring option. A major flaw of laminate flooring is its susceptibility to moisture. Laminate is made from 'High Density Fiberboard' (HDF) which can be damaged by moisture. On prolonged exposure to standing water the HDF breaks down and expands; the only solution to this problem is replacement. Once damaged, it is hard to repair and replacing the flooring in such cases is always an expensive option. Hence, if your house is susceptible to moisture, you need to avoid installing a laminate floor.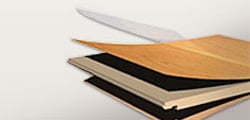 Another disadvantage of laminate flooring is that though it is recommended for "do-it-yourself enthusiasts", it still requires some amount of skill. Along with having all the necessary instruments and skill to install it, you need to exercise some patience. The installation needs to be done properly where the initial and the final phases of installation are the most important as well as difficult. If the installation is not done properly, the place looks untidy and unappealing. Laminate flooring also tends to be quite slippery which can sometimes result in serious injuries.
Therefore, it is advisable to gain ample information on laminate flooring before going in for it. Weighing all the pros and cons of laminate flooring will help you make a wise decision.
Copyright © 2010 FlooringSupplyShop.com
The post Laminate Flooring Advantages and Disadvantages first appeared on Flooring Supply Shop Blog.
DIY
do it yourself
hardwood care products
hardwood flooring
Laminate
laminate cleaners