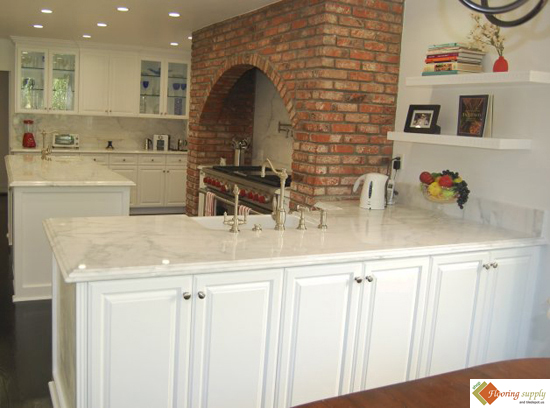 Many homeowners face the problem of not having enough space in their kitchens. Due to the shortage of space, one may either collide with things kept in the kitchen or step on someone else's toe while trying to reach something. Moreover, one does not even feel like cooking in such a small space. Additionally, one also has to adjust various kitchen items in the tiny space, making it cluttered and untidy.
In case you also have a small kitchen and face such problems daily, there are certain useful steps that can help you overcome space constraint. Foremost, you can make use of various designing tips to create an illusion of space. An easy way of achieving this is through proper lighting, such as, take measures to maximize any natural light by keeping the blinds up and curtains back. In case you wish to add more lights, but do not want to take up any valuable space, you can install lights under the cabinet. Apart from this, you can also use light colored walls, curtains, blinds and cabinets, to make the room look more open.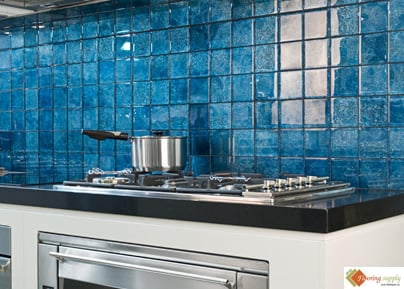 You must also ensure maximum use of available space in a proper manner. Foremost, you should take a look around your kitchen and sort out things as per the frequency of their use. Things that you do not use frequently like juicer or food processing machine, can be removed from the kitchen and stored somewhere else, such as the store room or garage. The next thing that you need to focus upon is the arrangement of things, such as you should keep the cooking utensils and oven mits near the stove. You must keep all the necessary and most used items in an easily accessible place, so that one does not collide with other things or people.
You always have the option of arranging various kitchen items in cabinets that can easily accommodate numerous things. However, if the cabinet is not large enough to solve the space problem, you can install lazy susans and dividing trays in these cabinets. This is also an effective solution in case one is not able to maintain different cabinets for specific group of items. Incorporating ample storage facility is probably the most effective and easiest way of overcoming space problem in small kitchens. Besides, you can even opt for hang up pots and pans that empties a lot of space in the cabinets.
Apart from this, you can also have deeper counters as these not only increase work space, but can also accommodate more items. Additionally, to minimize the use of space, you can select drop table, small sized round table or built-in counter along the wall. It is always advisable to install a large kitchen sink, as it is very convenient and suitable for washing pots and pans.
With the advancement in technology, now you have access to various compact and space saving appliances. Numerous brands are designing products for small kitchens, such as microwaves that can be hung underneath cabinets. You also have the option of choosing refrigerators that are 24 inches deep instead of 30 inches deep.
Making use of these simple measures can help you overcome the problem associated with small kitchens.
Copyright © 2010 FlooringSupplyShop.com
The post Solutions for Small Kitchens first appeared on Flooring Supply Shop Blog.
bathroom remodeling
ceramic tiles
granite
Hardwood floor. Laminate flooring
kitchen remodeling
marble
stone
travertine