Amongst the numerous flooring options available, tiles are probably the most preferred choice of homeowners. Tiles are versatile flooring options that suit preferences and budget of almost every homeowner. The availability of a myriad of choices such as ceramic, cork, laminate, and slate tile flooring sometimes make it difficult for homeowners to make the right pick. Homeowners often get confuse between ceramic and porcelain tiles, which are somewhat similar to each other but not same.
Ceramic and porcelain tiles differ from one another right from their manufacturing process as well as the material used for fabricating them. Ceramic tiles are made using mixture of both red and white clay, which lend them a typical terracotta color. The ceramic tiles can however be layered with colors; as a result of which these are available in an array of attractive colors. However, in case the tiles chip or wear down, then the upper colored layer gets damaged and the original terracotta color gets exposed.
In contrast, the porcelain tiles are made using porcelain clays that are fired at a very high temperature, much higher than ceramic tiles. As a result, the porcelain tiles are much harder and denser in comparison to ceramic tiles. Additionally, the porcelain tiles are smoother in texture and are also not as porous as ceramic tiles. Since the entire depth of the porcelain tile is colored; hence, even if the tiles chip or wear down, the color will never wear off. In terms of durability and permeability, porcelain tiles score over ceramic tiles as the former are more resistant to moisture than the latter.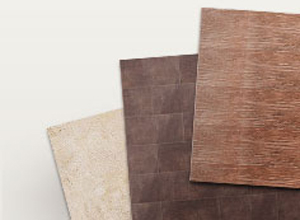 On the basis of wear and tear resistance, porcelain tiles are more resistant to scratches and cracks as these are denser and less porous than ceramic tiles. Since ceramic tiles are more vulnerable and chip & wear down easily; hence these are generally preferred indoors. These can however be used outdoors, but only the frost-proof and unglazed tiles, which also have a low absorption rating. The ceramic tiles are easy to maintain, resistant to chemicals, fire and stains, and are also less expensive than the porcelain tiles.
Better resistance to moisture, wear and tear, along with low absorption rating make porcelain tiles suitable for outdoors as well as indoors. Porcelain tiles are highly durable & strong, and can easily withstand high foot traffic. These tiles are almost impervious as these are less porous tiles with water absorption rate of less than 0.5%. Owing to this, these are generally used outdoors, especially for pool decks and sidewalks. Moreover, porcelain tiles are frost-resistant, making them ideal for cold weather.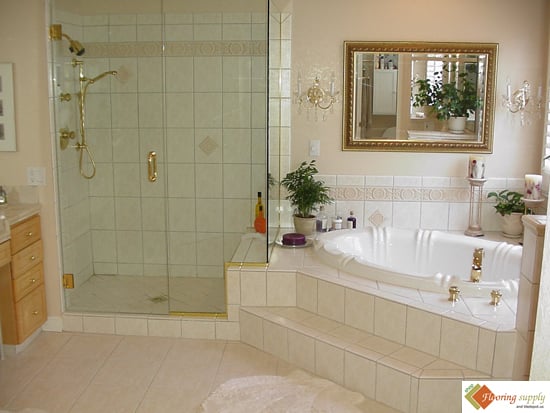 Although both, ceramic tiles and porcelain tiles, are popular among homeowners as these add to the beauty and elegance of any place; these differ in terms of durability, hardness, and wear & tear resistance. Hence, depending upon your requirements, you need to choose wisely between the two. Furthermore, you can even take help of the PEI ratings to adjudge the suitability of tiles for particular uses.
Copyright © 2010 FlooringSupplyShop.com
Check out our Installation Schemes Pattern and Tile Calculator
The post Ceramic Tiles are Different from Porcelain Tiles first appeared on Flooring Supply Shop Blog.
Bathroom Tile
ceramic bathroom tiles
Ceramic tile
Counter top tile
Flooring Tile
glass tile
granite
install tile
marble
Metal Tile