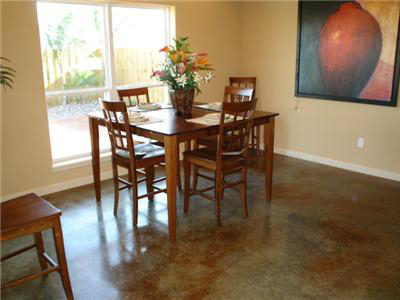 The right kind of flooring can enhance the overall look of the place. There are different types of flooring options available in the market which makes it all the more daunting for homeowners to choose the one appropriate for their home. Cement flooring which is also referred to as 'concrete' flooring has been in the market for a very long time. Many homeowners are increasingly using cement flooring because of the numerous benefits it offers over other flooring options.
The biggest advantage of cement flooring is its strength and durability. With proper maintenance, these last a lifetime; making it a cost effective flooring option. Another great advantage of cemented floors is its versatility; it can be made to look like any other flooring material. The cemented floor can be treated with different stains or colorants to give it a variety of hues, textures and patterns to imitate other flooring options like slate and marble. Hence, with the new processes and technologies the 'disguised' cemented flooring as marble or tile, proves to be less expensive but long lasting.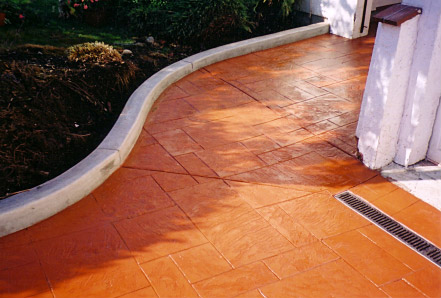 With the help of various methods such as chemical staining, scoring, colored hardeners and concrete stamping, decorative finishes can be given to the cemented floor. Moreover, these decorative finishes can be applied to the existing cemented floors as well; which gives the house a whole new look. The cemented floor no longer needs to be Grey, it can be treated with different colors; amongst which you can choose the color which blends beautifully with the interiors of your home. Moreover, sealed cemented floors are also resistant to bacteria, allergen and moisture.
The cemented floors can be installed both indoors as well as outdoors. These can easily withstand high foot traffic, which makes it a great option for patios, walkways and driveways. It can enhance the look of any room of your house. Apart from coloring, there are other options which can make the room attractive. A popular option is the 'Terrazzo', mosaic flooring which is made out of granite, glass chips, onyx and marble embedded in cement. Because of the way the Terrazzo is made, no two Terrazzo's are alike, which adds uniqueness to your flooring. Though it may cost a little more, it is still a beneficial option because of its extreme durability. Owing to its durability, this will probably be the only flooring you will ever have to invest in.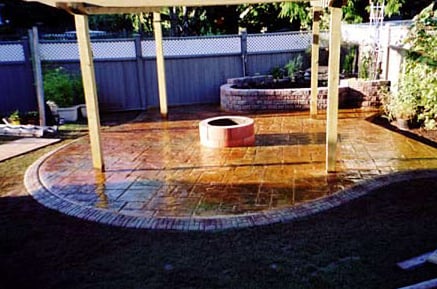 The cemented floors are also easy to maintain and do not demand frequent repairs or replacements. However, if you actually get tired of seeing the same cemented floor year after year, there are easy refurbishing options available. The simplest of the options is to paint it. There are several specially formulated concrete paints which are cost effective, easy to apply and last a very long time. Another popular option of changing the look of your cemented floor is by staining it, which permanently changes the color of the concrete. You can easily install tile, hardwood or marble over the cemented floor, which offers a strong base. These renovation measures offers a whole new look to the cemented floor. Hence, if you are looking for a durable, affordable, versatile and easy to maintain flooring option, concrete flooring is what you need.
Copyright © 2010 FlooringSupplyShop.com
The post Benefits of Cemented Floors first appeared on Flooring Supply Shop Blog.
acid stains
concrete floor
concrete flooring
concrete floors
concrete stamp
concrete stamping
floor designs