Hardwood is a popular flooring option, which provides a stunning and aesthetic look to your home. You can further beautify the look of the hardwood floor with the help of hardwood inlays, which are a work of art. These inlays are an array of stunning design patterns, using different finely-crafted hardwood veneers. Moreover, you can even get the designs customized by the artisans in accordance with the furniture and decor of the room. In addition, it proves to be a cost-effective option as these design patterns can be installed into the pre-existing hardwood floor. Hence, if you get bored of looking at the same hardwood flooring for years, you can choose hardwood inlays for giving it a whole new look.
The availability of a wide range of different types of hardwood floor inlays gives you ample choice to make your pick. These can be inlaid into any room in the house, whether it is the living room, kitchen or utility room. Hardwood inlays can be made from any kind of wood, providing different grain and color options for you.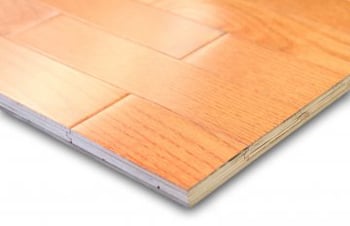 Popular choices include, 'Oak' having a dark tight grain, 'Fir' possessing large patches of dark grain and 'Birch', which has more knotholes. You can also opt for 'Pine', 'Light colored maple' having less pronounced grain or 'Ash' which has a uniform texture and grain. In case your budget is not an issue, you can choose from specialty woods, such as Teak, Cherry and Walnut, which are expensive but beautiful.
Apart from the types of wood, you can also choose from an encompassing range of breathtaking designs, borders, styles and medallions, available in different sizes and types of wood. Among these the borders are quite popular where the carefully crafted hardwood veneers can be inlayed as borders, all around the room. It can border the fireplace, foyers or any other place like the room's center piece, to enhance the overall beauty of the room. You can even install the hardwood veneer as borders on the stairs. In addition, there are various other possibilities where you can use a combination of flowing rope style, geometric shapes or other specific images that you like, in different hardwood and stains.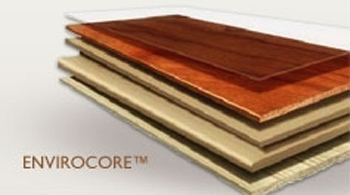 Furthermore, another popular option, increasingly being used in residential and corporate buildings, is the hardwood inlay medallions in a circular design, which is essentially used for foyers, landings and even as the center of living room or any other room. You can choose a geometric or any abstract design that you can imagine which a talented artisan can bring a reality. Moreover, with the advancement in the technology, like computer laser-cutting, has made inlay designs on hardwood floors a convenient flooring option.
Hardwood inlays are undeniably the most attractive and desirable flooring option, whether you are building, renovating or selling a property. Hence, depending upon your renovation plan and the look you want to give to your room, you can choose amongst the grain, color, design and different types of hardwood options available. It is worth all the effort as it completely transforms your room and gives it a whole new stunning look.
Copyright © 2010 FlooringSupplyShop.com
The post Hardwood Inlays Enhances the Beauty of your Hardwood Floors first appeared on Flooring Supply Shop Blog.
eco friendly hardwood
engineered hardwood
Hardwood floor. Laminate flooring
hickory
Laminate
Maple hardwood
solid hardwood