One of major decisions that every homeowner needs to make is to choose the right flooring material for their home. The wide variety of flooring options, make the decision all the more daunting. However, choosing brand name flooring material, over generic flooring options, proves beneficial for homeowners in several ways. Although, homeowners may have to pay little more for these branded products but it is worth spending the extra money as brand name flooring products are durable and cost effective. Once installed, homeowners can enjoy the benefit of good durable flooring, for years to come.
Branded products are beneficial in every way, as it offers better quality, guarantee and material which is durable. The leading brand names offer customers a wide range of options, including different materials such as marble, hardwood, tiles and laminate flooring. These are available in wide choices of colors, patterns and styles, which make it easier for the buyer to choose from. Moreover, the brand names ensure quality. Whatever branded flooring material you buy, would come with assured quality, which is worth all the investment. In addition, one of the biggest advantages of branded products is that all these flooring options are durable. With proper maintenance and care, the branded flooring options are long lasting which increase the overall value of the house. A company becomes a brand only when it offers quality and durable products, which eventually earns them a broad clientele. Hence, if you choose a brand name, you can be rest assured that the product is of high quality which will be long lasting.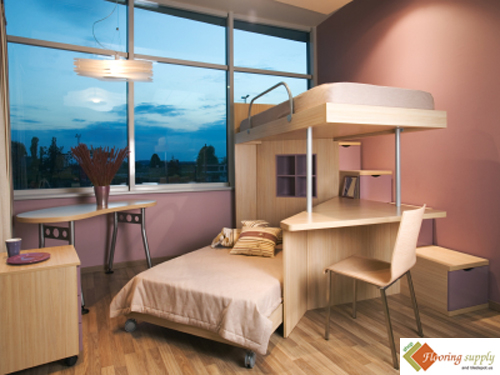 The leading brands in the field constantly carry out research & development, in order to produce new and innovative products. The options available to the customers increase manifold with the introduction of new & useful products. Companies also offer customized solutions to incorporate the specific requirements of their customers. Moreover, with the increasing competition, companies strive to offer better quality products at lower rates, which eventually saves customers significant amount of money.

In addition, branded products last longer, and the flooring does not demand frequent repairs. Good quality branded products makes the flooring strong & durable to withstand greater foot traffic without fading and staining. With the use of branded products the maintenance cost for flooring decreases, which add on to the savings for the customers. An important reason why customers should opt for branded products is because these products come with a warranty. For the sake of their reputation, big brands of the industry ensure to provide quality products that prove beneficial to the customer.
Owing to all this certain companies have become household names and leading brands, whose products can be bought by customers with surety of quality and durability. Hence, in case you are contemplating with the idea of purchasing flooring for your home, consider buying brand name products. Though you may have to pay a little more for these branded products; it will save you time, effort and money as these lasts longer and offer value for your money.
Copyright © 2010 FlooringSupplyShop.com
The post Why Should you Choose Brand Name Flooring first appeared on Flooring Supply Shop Blog.
contractor's directory
Do It Yourself
flooring materials
Flooring Supply
hardwood flooring
Laminate