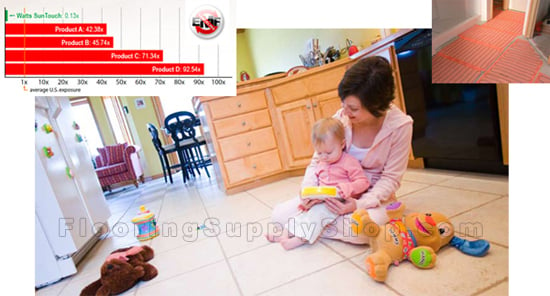 Winters are beautiful and visually appealing with plenty of snowfall, however this also leads to drop in temperature, beyond comfort One of the biggest discomforts in the winter season are cold floors. This problem however, can be rectified by installing radiant floor heating system which will keep the flooring as well as the interiors of your house, warm all through the freezing winter season. These affordable and easy to install radiant heating system are increasingly being used by individuals around the world.
The thermostat controlled heating system installed in your house keeps the air warm and not the floor, which results in significant difference between the air and floor temperature. However, with the radiant floor heating system you can easily eliminate the discomforts caused due to the cold floors. These are safe, cost effective and can be installed under any type of flooring such as tile, concrete, asphalt or brick with ease. Radiant floor heating systems prove beneficial even for clearing up the snow from driveway, stairs and patios.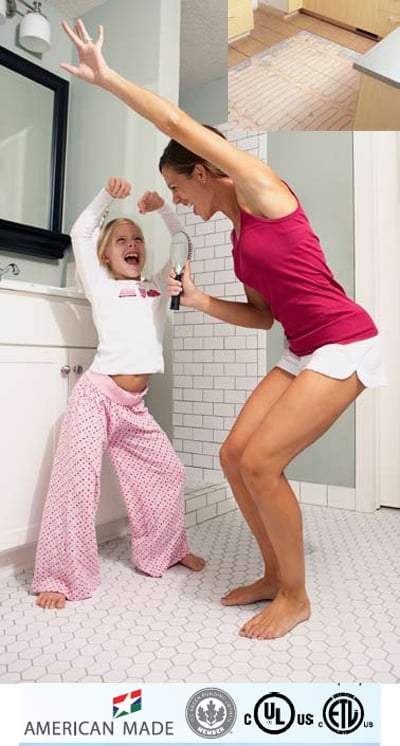 However, before purchasing radiant floor heating systems, one needs to take into consideration certain important factors. Radiant floor heating systems should be certified safe and easy to install. Another important consideration is the system's heat output, which can be varied as per individual choice. In case one wants a warm floor then you need a moderate heating system with low output, however if you want to keep the entire room warm, then you need a system with higher output. Moreover, one must choose a system with a thermostat control which can be conveniently programmed according to the need and maintain optimum temperature throughout the day. This ensures that there is no wastage of energy, which results in low power consumption. Furthermore, since higher EMF is associated with certain ill effects, hence you consider a system that works effectively and does not increase the EMF significantly. There are many reliable companies in the market which offer customized floor heating systems to meet your specific requirements in terms of size and dimensions, thereby enabling you to install these systems anywhere, be it kitchen, bathroom or outside.
There are so many advantages offered by the radiant floor heating system offers that it has become a must for winters. There is no need to make alteration to the room décor as these heating systems are installed below the flooring, without significantly raising the floor level, as it has compact dimensions. Moreover, these systems can be easily installed below any type of flooring, be it tiles, carpet or hardwood; and has minimal maintenance needs. The radiant floor heating systems are ideal for keeping not just the floors but interiors of the home warm as well; consequently you can turn down your main thermostat by few degrees and save on the power bills.
Hence, to have warm and comfortable winters, get the "radiant floor heating system" installed at your place before the start of the winter season. Moreover, this is one luxury which is efficient as well as affordable.
Copyright © 2010 FlooringSupplyShop.com
The post Warm and Cozy Floors at Home During the Winter first appeared on Flooring Supply Shop Blog.
Radiant Floor heating
radiant heat flooring
SunTouch electric floor heating
SunTouch radiant heat flooring