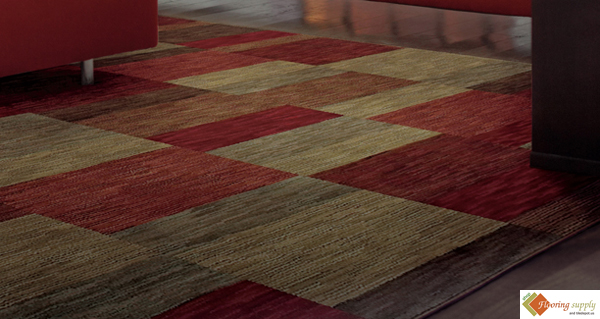 Every homeowner wants his or her home to look the best and different from the rest. You can easily do this with the help of rugs. There are different types of rugs available in the market and one has an ample choice to select from. These are available in different sizes, patterns, designs and colors which blend well in any type of interior. The rugs provide an elegant and aesthetic appeal to the place, along with adding instant warmth to the room. These days, more and more homeowners are using rugs to add color and style to their place.
The rugs break the monotony of a room. A large room filled with furniture looks quite barren which can easily be transformed into an aesthetically appealing room with the help of rugs. You can either use one large rug or several smaller ones. The smaller rugs can be of the same color & pattern or of contrasting colors to give an entirely different look. You can even segregate the whole room into different areas by using rugs of different styles and colors. This is not only visually appealing but also beneficial. The rugs protect the flooring underneath and help in avoiding scratches or any other damage due to friction.

Over the years, due to wear and tear the floors develop scratches and deep indents, and if you are looking for an option to overcome these, rugs prove to be an affordable and beneficial option. By placing carpets on the floor you can easily hide the deep indents or scratches on the floor as well as preserve it from further damages. You can easily do it on your own without any professional help. Moreover, since these are not that expensive, you can change the rugs every season and give a new look to your place.
Using rugs throughout the home are a great way of saving energy. This is so because rugs add warmth to a room and provide better insulation which resists heat flow, making the room warm. As a result you can turn down the thermostat by a few degrees and save on your energy bills. Moreover, on cold winters stepping on a warmer rug instead of cold floor feels nice. Rugs are even safe for children since they cushion the fall when playing, thereby reducing the risk of injuries. Rugs are easy to maintain and do not demand excessive care. You can easily clean a rug with vacuum cleaner.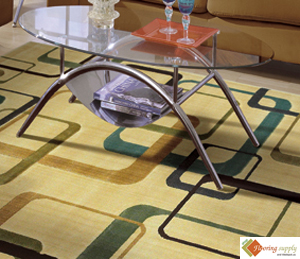 In order to add style to the room, it is important to choose the right kind of rug. There are certain things that you need to consider while selecting a rug, such as size and texture of the rug. If budget is not a constraint, you can choose the fine Persian rugs which look great in any part of the house. The color of the rug must be chosen wisely so that it complements the decor of the house. Moreover, rugs are green flooring options which add warmth, style and great looks to your home.
Copyright © 2010 FlooringSupplyShop.com
The post Reasons for Using Rugs over Your Floor first appeared on Flooring Supply Shop Blog.
area rugs
bath rugs
bathroom rugs
kitchen rugs
oriental rugs
Persian rug
rugs
runner rugs