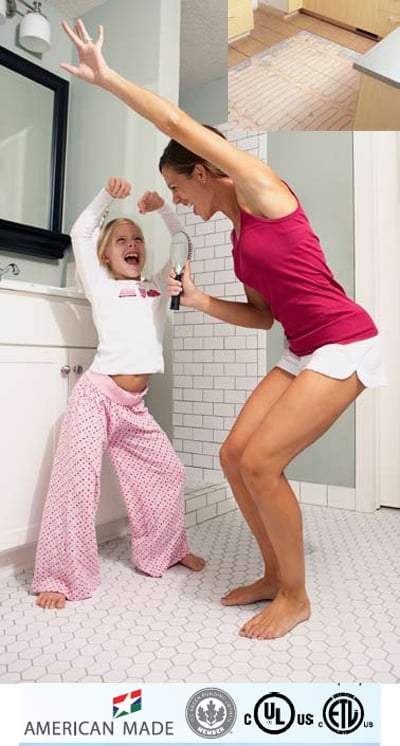 More and more people are deciding to add heating elements to the flooring in their homes and garages. Heated floors come with many benefits without too many downfalls. The first and most obvious being that you no longer have to step foot on chilly floors. Another benefit is that your heated floors will stay dry. Your bathroom floor will quickly dry after someone uses the shower. Another benefit to heated floors is a more even distribution of heat in your home. You will no longer have frozen toes while the top of your room is warm. You will save money on your traditional heating bill because your floors will pick up some of the slack. You simply set the thermostat and let the heater maintain your floors temperature. If you are a homeowner planning on installing your own radiant flooring it can be difficult to sift through all of the different products out there. Suntouch Radiant floor heated is a great product line for homeowners because of its ease of installation.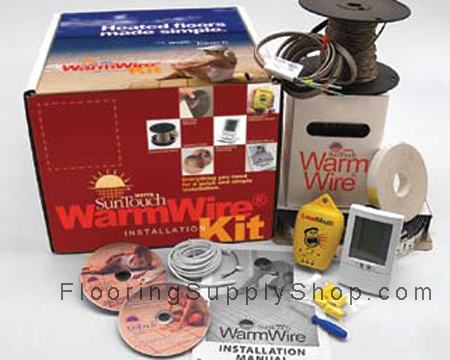 All Suntouch flooring products come with a detailed installation guide as well as a DVD. You will also get a thermostat with most of the floor kits as long as they are over 50 square feet in size. Their floor heating solutions work under just about every type of flooring that you could have. They sell large heating mats and you simply have to put them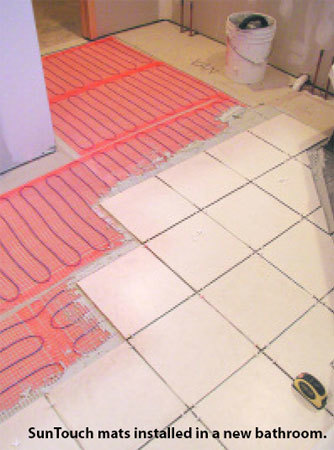 under the floor. They only add one extra step to the whole process of installing any new floor. It is about as easy as laying down a mat.
There are a few small drawbacks to getting a Suntouch heated floor. The first is the initial extra cost. It works out to be a little less than a dollar a square foot so it is very affordable. The heating costs of most rooms will be about a dime a day so your electricity bill might actually drop if you have electric heating.
These easy to install kits will make your floor much more pleasant to sit on.
Suntouch heated flooring is a great investment that will increase the value of your home. Radiant floors are in demand, and by adding them to your home you are making it much more desirable. It is a great move to make if you are ever planning on reselling your home. It's one of those cheap upgrades that will add much more value than it will ever cost you.
Suntouch heated flooring is perfect for those winter days when you would rather stay in bed then walk across the cold floors. Of course, you have slippers but that is not going to help while in the shower. This is perfect for any time when you think you might need more heat on the floors than in the air. This is also very affordable when you want to keep your toes warm but also save money in the bank as well. Look into adding it to your bathroom.
You can learn more when you visit www.flooringSupplyShop.com
The post Suntouch Radiant Floor Heating first appeared on Flooring Supply Shop Blog.
electric floor heating
radiant floor heat mat
Radiant Floor heating
radiant floor heating supply
radiant heat flooring
sun touch heating system
SunTouch
under floor heating
warm your floors