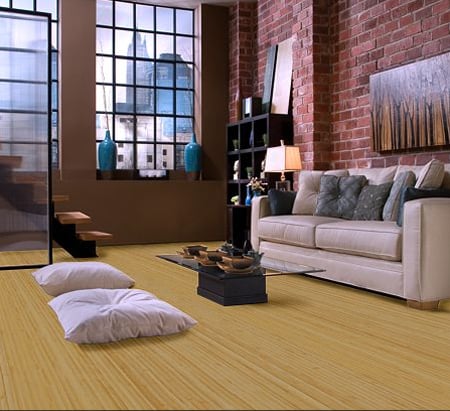 Flooring is an integral part of any house; be it construction or renovation, it is essential to select the appropriate flooring material that not only provides durability but enhances the interiors as well. Amongst the numerous options available in the market, choosing the right flooring option can be overwhelming. Natural hardwood flooring and carpets, though makes a place look great, but are quite expensive and beyond the budget of most of the homeowners. Nevertheless, there are many budget-friendly and beautiful flooring options which can render a great look to your home.
A cheap but nice flooring idea which can make your floor look attractive is the bamboo flooring. Bamboo, a grass, effectively imitates the look of a wooden floor and is generally harder than most of the hardwood flooring. These are available in two shades, the natural light-color and the darker look which is accomplished after the grass is carbonized. Moreover, apart from being budget friendly, bamboo is also an environment friendly flooring option.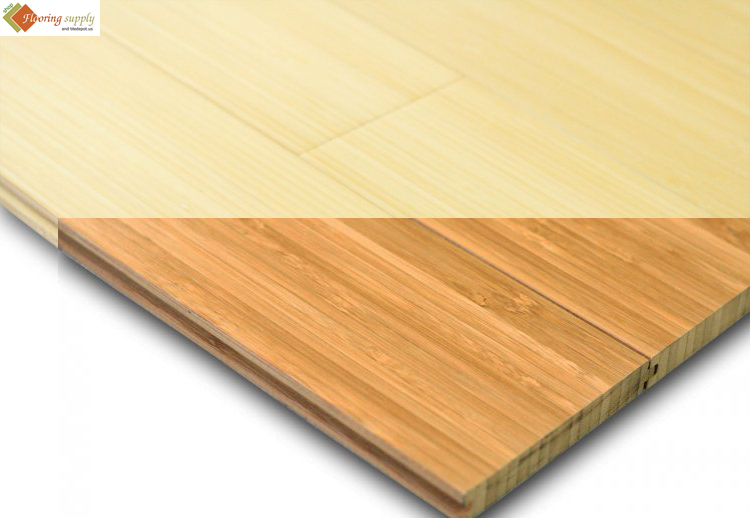 Another great budget flooring option is the laminate flooring, which is durable as well as attractive and easily simulates wood or in some cases, stone. These are available in a wide range of colors, patterns and designs which can easily complement the decor of any house. Moreover, the versatile flooring is easy to install and can be done by 'DIY' enthusiasts without any professional guidance.
Ceramic tile flooring is a cost effective flooring option, which is increasingly being used in residential and commercial buildings. It is one of the most durable flooring options which is available in scores of color; light, dark and blended colors. Furthermore, the tiles are available in different styles and sizes which can be customized as per your requirement. You can mix & match different tiles to render an attractive look or use mosaic tiles to enhance the look of the interiors. The ceramic tiles resist staining and are easy to maintain, without any special cleaning requirement. However, these tiles can sometimes be slippery, so it is advisable that you apply an anti-slip coating, which is readily available in the market.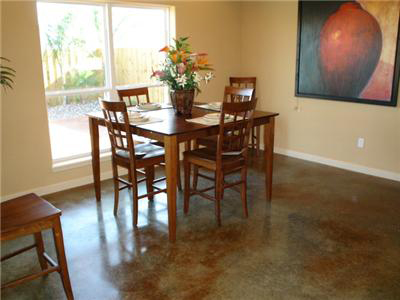 Inexpensive than other types of natural flooring, the cork tiles provide natural and rich look to the house. This flooring option is especially perfect for those for those with an ecological bent of mind. Along with lending a striking elegance and finish to the room, one of the most endearing qualities of cork is that it is a great insulator. As a result, it keeps the floor warm during winters and cool during summers. Moreover, its soft texture gives a comfortable feel when you walk on it, similar to that of carpet. Available in both tiles and planks, you can choose amongst a variety of colors and finishes.
Concrete flooring is also a popular budget flooring option which gives the place an unfinished and earthy look. The option is nearly endless as these can be stained, colored, painted and even customized. Furthermore, these are easy to install, inexpensive, highly resistant to various elements, easy to clean and maintain.
Amongst all these flooring option, you can choose the one which best complements the house interiors. The right budget flooring can render a great look to your home, without burning a hole in your pocket.
Copyright © 2010 FlooringSupplyShop.com
The post budget friendly flooring options first appeared on Flooring Supply Shop Blog.
Bamboo floors
Ceramic tile
Do It Yourself
flooring idea
hardwood flooring