With the economic slowdown affecting everyone in some way or the other, people are on the lookout for measures to reduce their expenses. A major portion of a homeowner's income goes towards several home repair and renovation jobs. It is one cost you cannot restrain as there is always some or other home repair or improvement required to be done. Hiring a professional contractor for house repair or improvement proves quite expensive and home owners are now opting to do these jobs themselves.
The 'Do It Yourself' (DIY) home repair or improvement measures have gained popularity over the past few years. Due to the rising price of materials as well as fees of professional contractors, homeowners are opting to do the repair jobs on their house, on their own. These require diligence as well as knowledge since, carpentry or plumbing activities not simple.
Moreover, with substantial information available on the net, the DIY enthusiasts can easily accomplish different projects such as tiling, grouting, carpentering and flooring, easily.
The DIY projects help the homeowners save significant amount of money which they would otherwise have to give it to their contractors. Before starting any DIY project you must gather all the information about the different aspects of the task, including tools and materials required. You can get information on the internet, or better, take help of your friends who have completed similar task before so that you can learn from their experience.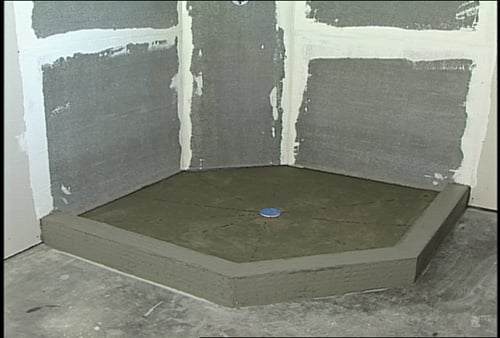 Moreover, since you are not dependent on the contractors for material, you can choose any material as per your requirement and budget. You must also survey the market so that you can get quality material at less cost. Be sure not to compromise on the quality just to save a few dollars. Since you are doing the job yourself, you can define the time and deadlines for the task. Along with saving money, it also gives an opportunity to test your skills and get the sense accomplishment on completing the job properly.
Home improvement and repairs, cannot be escaped if you wish to keep the house in good condition. However it can involve significant expenditure, which is not favored by many, especially due to the economic slowdown. In such a condition, doing the job yourself rather than hiring a contractor can save homeowners a lot of money. Irrespective of the size of the job, any opportunity to save on extra expenditure will always prove beneficial. Before staring any DIY project, you must gather all the information as well as tools required so that you can carry the job effectively. Only precaution while doing the task is that you must judge yourself and ensure you are fit for the task. Apart from this, you must keep in mind that, it takes a great deal of patience to perform any repair or renovation job; therefore you need to approach the repair or renovation task only after you have gained ample knowledge and defined a reasonable time line to finish it. This ensures that you do not mess up things and incur more expenses fixing it.
Copyright © 2010 FlooringSupplyShop.com
The post DIY projects An ideal option for overcoming the economic slowdown first appeared on Flooring Supply Shop Blog.
bathroom remodeling
Contractor
Do It Yourself
flooring materials
Home remodeling