Flooring is probably the most important part of a home since it can significantly affect the aesthetics of the house. Furthermore, flooring serves a number of practical uses as well; therefore it is important to carefully select the flooring for a room for maximum effectiveness. Different flooring types have their own pros and cons, and you should weigh these pros and cons according to your requirements before making the final decision.
Some of the different types of flooring options include laminate, hardwood, ceramic, stone and carpet. These flooring types generally differ on points such as their aesthetics, durability, ease of installation and cost. There is no fixed rule on which type of flooring should be installed in a particular room. Generally, a few specific features of a flooring type make it ideal for a particular room in the house.
A bathroom is a high moisture area that requires durable and water resistant flooring. It is for this reason that ceramic and stone are considered as ideal flooring options for the bathroom. Ceramic and stone are not only durable and water resistant, but are available in a wide range of colors and designs as well. Linoleum is another option that can offer similar durability and aesthetics as stone or ceramic, at a lower cost.
The kitchen area in the house is also affected by moisture, therefore ceramic or stone flooring can be installed in the kitchen as well. In case you are contemplating on installing hardwood flooring in the kitchen you should select a highly durable wood. Laminate flooring would be the ideal choice for you, if you want the look of a hardwood floor, with added durability. However, irrespective of the flooring option selected by you it is essential to ensure proper insulation for maximum durability.
Since your bedroom is your personal space, you should select a flooring option that would feel good under your feet. Plush carpet flooring would be ideal to make your bedroom more comfortable and cozy. In case you do not want to install 'wall-to-wall' carpeting, a carpet tile would be an ideal option. Carpet tiles will offer the same comfort as a wall-to-wall carpet, and offer ease of installation as well.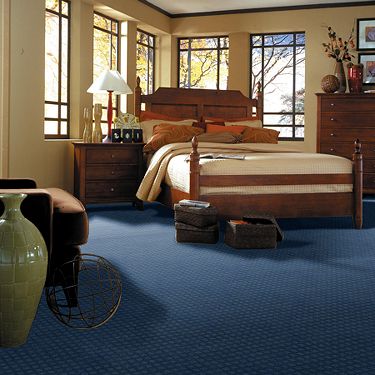 Basement is one area of the house that causes the most worry amongst homeowners regarding the flooring to install. One of the reasons for this stress is that since this area is not used on a daily basis, people refrain from spending a lot on its flooring. However, one of the cheapest and the most effective options for the basement is concrete. Not only is concrete staining easy to install, but is highly durable and moisture resistant as well.
Although there is a plethora of flooring options available in the market, specific features of some make them ideal for a particular room in the house. You should carefully consider these features, as well as your budget and requirements to ensure that you select the right flooring option for different rooms.
Copyright © 2010 FlooringSupplyShop.com
The post Finding the right flooring option for different rooms first appeared on Flooring Supply Shop Blog.
Carpet
Ceramic tile
Flooring Supply
hardwood flooring
Laminate