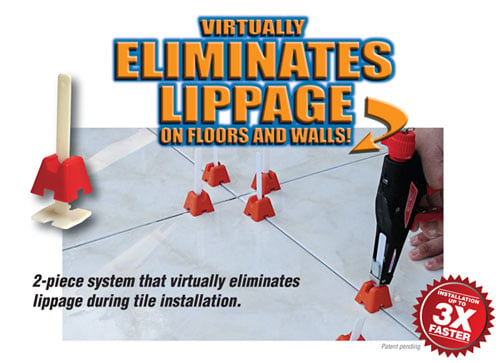 A number of individuals undertake 'Do It Yourself' home renovation projects as a hobby. Some of the most popular DIY projects include painting, tiling and grouting. However, it is important to properly complete the job at hand. An improper home renovation job can result in significant repairs and maintenance expenses in the future.
One of the prerequisites for undertaking a DIY project is the availability of proper and effective tools for the job at hand. Having proper tools can significantly reduce the efforts involved in completing a home renovation project. Furthermore, the right tools can also ensure that the job is done properly the first time, so that there are no repairs and maintenance requirements in the future.
While tiling, one of the common problems faced by DIY enthusiasts is that of lippage. Lippage occurs when tiles are not set properly, and can affect the aesthetics of the tiled area. Furthermore, lippage can also cause the tiles to crack and break in the future. It is for this reason that you should consider using a tool such as the Tuscan Leveling System. Such tools are specially designed for DIY enthusiasts, and ensure that the tiles are set in a uniform manner.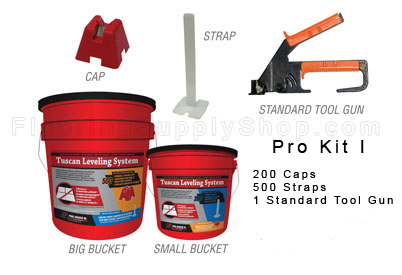 Another tool that could help you in your tiling project is a tile spacer. The main purpose of a tile spacer is to ensure that all the tiles are set at equal distance apart. Tile spacers will also enable you to create straight grout lines, thereby ensuring a uniform finish.
Most people generally call in a professional contractor when they need to design a shower area, but there are a number of tools that can enable you to complete this task by yourself. Quick pitch systems and ready to tile shower pans are two such tools that can enable you to create a custom designed shower area by yourself. These tools can ensure that a standard slope of 1/4" is created on the shower floor. Furthermore, a ready to tile shower pan can be tiled immediately after installation, thereby saving on the total construction time.
Certain projects such as plumbing, carpentry, roofing and landscaping require you to create a level slope for maximum effectiveness. It is in order to complete such projects in a proper manner that you require tools such as Montgomery degree pitch level. These tools are easy to use, and can enable you to effectively check the pitch or slope.
Finally, apart from the specific tools for particular projects you should ensure that you have adequate safety equipment. Some of the commonly used safety gear includes respiratory masks, knee pads, gloves and cleaning cloth.
Undertaking a DIY project offers a number of benefits over hiring a contractor for the job. Not only does a DIY project bring about a sense of accomplishment, but also results in significant cost savings. Therefore, it is important to have adequate tools and equipments in order to be properly prepared for the DIY project. This will ensure that your project is completed in a timely and a proper manner.
Copyright © 2010 FlooringSupplyShop.com
The post Do you have adequate tools to finish DIY task first appeared on Flooring Supply Shop Blog.
floor
grout
installation
leveling
lippage
marble
slab
spacers
surfaces
tuscan leveling system