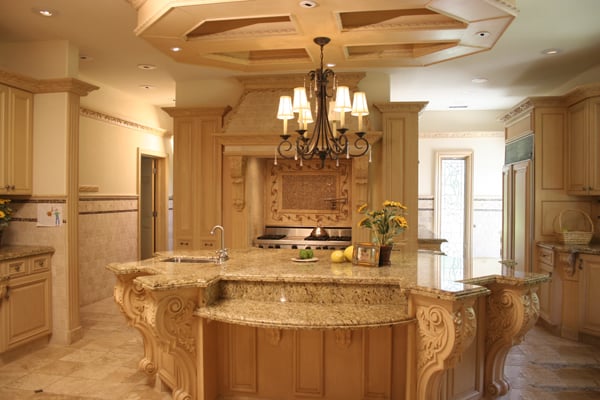 A number of people are enthusiastic to undertake 'Do-It-Yourself' projects to complete a home renovation job. Although DIY can cut down your expenses significantly, there are few projects that cannot be completed without the services of a professional. It is, therefore, important for you to identify the job that requires the services of a contractor to ensure maximum effectiveness.
Simply deciding that you require the services of a contractor is not enough, since finding the right one is important for the proper completion of your project. A number of people who hire contractors face problems such as delays, hidden costs and inferior quality of work. In order to ensure that you avoid such problems you should select the right contractor and build a rapport with them.
The key to selecting a professional and proficient contractor is having knowledge about this domain yourself. Your initial communication with the contractor should convey to them that you have done your homework. This will ensure that you are able to negotiate the right quote for the job at hand. Furthermore, before meeting with the contractor you can lay out a detailed scope of work for the contractor. This scope of work should lay out the different aspects of the job, plus your estimated budget and the time frame within which you require the project to be completed.
Before signing a contract with your contractor you should check their background to determine their professionalism and their quality of work. This step will ensure that you do not face any problems in the future due to the unprofessional nature of your contractor.
Once you have hired a contractor and signed the final contract with them, it is important to maintain a healthy rapport with them. You should properly convey to the contractor your quality expectations from the job at hand, and should draw a payment schedule. A proper payment schedule will convince the contractor that they will be paid on time, and will help you in keeping a tab on your payments.
It is also important to regularly inspect the renovation site to ensure compliance with your quality expectations. Ideally, you should visit the renovation site daily and convey any disparities that you might find over there. This will ensure that you are aware of the progress on your home renovation project, and that the quality of work is as per your expectations.
Finally, you should remember that not all contractors are going to overcharge you or deliberately use inferior quality material to maximize their profits. You can easily find a number of contractors who take pride in their work and strive to exceed the expectations of their clients. All that you need to do to find one such contractor is some research on your part and a little effort in selecting the right one. Once you find a dedicated and professional contractor it is important to build and maintain a good rapport with them so that you can utilize their services in future projects as well.
Copyright © 2010 FlooringSupplyShop.com
The post Build the right rapport with your contractor first appeared on Flooring Supply Shop Blog.
Contractor
Contractor Directory
contractor's directory
do it yourself
flooring contractor
General Contractor