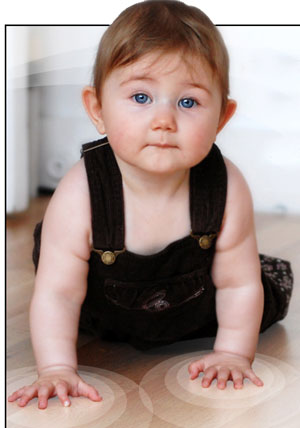 You might have installed effective heating systems in your house to tackle the winter chills, but the problem of cold floor will still remain. Stepping on the cold floor can be quite uncomfortable, irrespective of the heated air in the house. It is for this reason that you should look at ways of ensuring that your floor remains warm and comfortable during the winter seasons.
One of the most popular ways of ensuring a warm floor is using a radiant floor heating system. Other ways include insulating the basement ceiling and using rugs on the floor. Your choice of a floor heating option will depend on various factors such as your budget, the size of your rooms and the construction of your house. Apart from keeping your feet warm, a heated floor will also save on your energy costs by minimizing the use of your main heating system.
One of the main reasons for a cold floor is the chill air in the basement. It is for this reason that you should look at insulating your basement ceiling to ensure that the floor above remains warm. However, insulating the basement ceiling will make that area even cooler; therefore, you should insulate the basement ceiling only if you do not spend much time there. In case you spend a considerable amount of time in the basemen then you should look at insulating the basement walls instead. This will warm the floor above along with keeping the basement warm as well.
If you do not wish to insulate your basement then covering your floor with rugs would be effective. This is a cost effective solution that is ideal for small sized floors. In case you wish to warm your entire house, or a large floor area of the house then you should consider a radiant floor heating system.
A typical radiant floor heating system consists of electric resistance elements that are installed beneath the flooring of a room. These radiant floor heating systems use radiated heat to warm the floors, thereby resulting in maximum effectiveness. Furthermore, one of the biggest advantages of a radiant floor heating system is that it not only warms the floor, but also warms the entire room. This results in an increase in the temperature of the house, thereby allowing you to turn down your main thermostat by a few degrees. The heat emitted by these systems does not dry your skin, as the heat of a blow air heating system does. It is due to such advantages that installing a radiant floor heating system has become the preferred choice of numerous homeowners.
There are numerous ways by which you could ensure warm floors even during the cold winter seasons. Out of all the methods, installing a radiant floor heating system is probably the most effective one. These systems are generally quite easy to install, and consume minimal electricity. One of the biggest advantages of these floor heating systems is that they can be installed beneath different types of flooring, be it stone, ceramic or hardwood.
Copyright © 2010 FlooringSupplyShop.com
The post Options for warm flooring first appeared on Flooring Supply Shop Blog.
electric floor heating
electrical floor heating
floor heating
Radiant Floor heating
radiant heat flooring
SunTouch
under floor heating