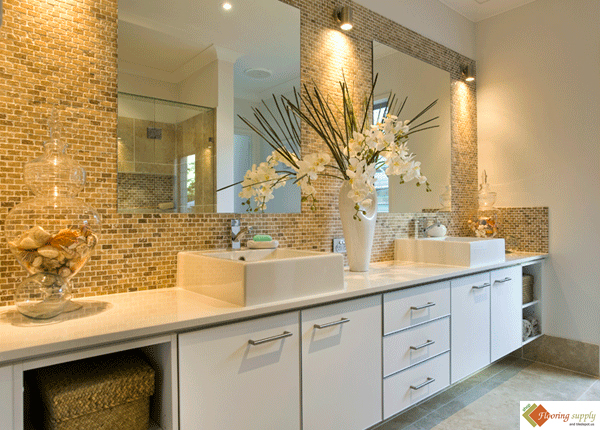 Flooring is an integral part of any home, which enhances its visual appeal. The entire outlook of a room can be changed based on the kind of flooring used in it. There are different types of flooring options available nowadays; and you can select the one you feel, would look the best for your room.
While choosing the right kind of flooring, there are various factors that you have to take into consideration. The flooring you choose should blend easily with the interiors of your room. In case the room has less lighting or have dark colored interiors then you may select light colored polished floor as such a surface would reflect more light. Though light colored floors get dirty
Further, you must choose flooring which is comfortable for everyone in the house. For example, the highly glossy floors can be slippery and in case you have children who run around the house then there is danger of them slipping and sustaining injuries. Areas where plenty of water is used, you must choose the flooring that provides a better grip.
The most important factor when it comes to choosing the right kind of flooring is your budget. Some very important aspects\ that you must take into consideration while estimating the budget for your flooring are its type, installation, transportation and labor costs.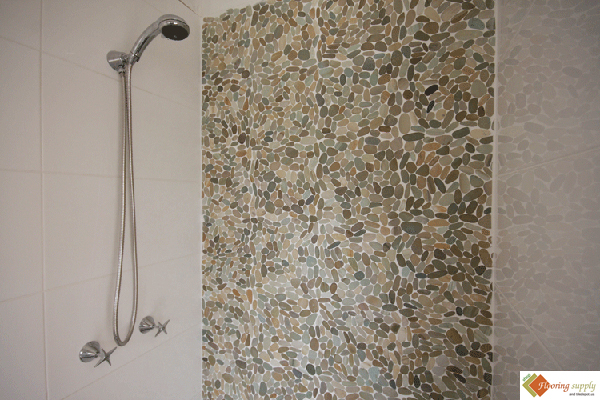 There are various flooring options available for you, such as tiles, marble, granite and hardwood flooring. Among the available options, tiles are preferred by many, since these are available in a wide variety of shapes, colors and sizes, along with being affordable. These are easy to install with minimal maintenance requirements. Tiles are available in different varieties, including vinyl, ceramic, vitrified, porcelain, glass and metal tiles. Another popular option is the hardwood flooring which is aesthetically pleasing and gives a warm-cozy look to the place. The hardwood flooring blends easily with every kind of decor; whether your room has a traditional outlook or has been designed in stylish manner, wooden flooring goes best with all sorts of interiors.
Other flooring options that you can consider include laminate flooring, carpet flooring and resilient flooring which encompasses cork, vinyl, rubber and linoleum. You can also opt for the stone flooring which offers a natural ambiance to your home. A popular stone flooring option is marble, which has gained immense popularity over the years and are available in different varieties. In case the budget is not an issue, then you should consider purchasing Greek, Italian or Spanish marble. However, marble floor requires a high degree of maintenance since it needs to be polished regularly to retain its luster and has a tendency to develop cracks. In contrast, another popular stone flooring option is granite; it is easy to maintain, though a little expensive than marble. You can use a combination of granite and marble for beautiful flooring patterns.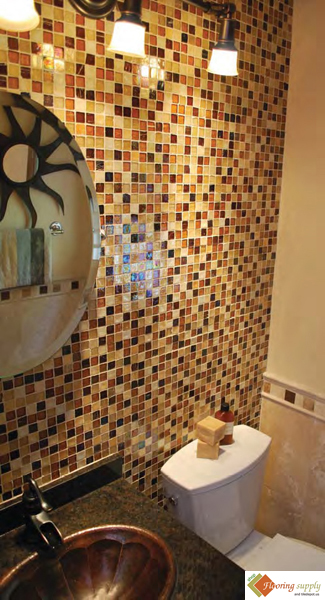 Before making a decision, sift through the various flooring options and wisely select the one which best suits your needs and budget, along with enhancing the look of your home.
Copyright © 2010 FlooringSupplyShop.com
Check out our Installation Schemes Pattern and Tile Calculator
The post Experiment with a wide variety of flooring options first appeared on Flooring Supply Shop Blog.
Bathroom Tile
ceramic bathroom tiles
Ceramic tile
Counter top tile
Flooring Tile
glass tile
granite
install tile
Los Angeles Tile
marble