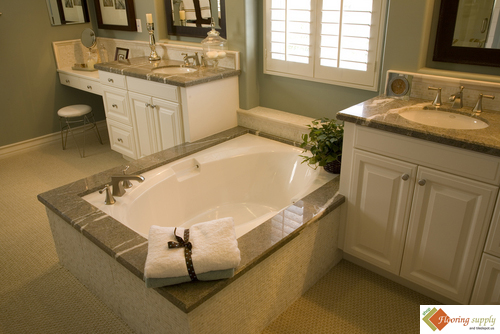 As with the other parts of your home, you would surely like your bathroom to be unique. Nowadays, most of the houses have state-of-the-art bathrooms which are a perfect blend of functionality and creativity. With just a little research & effort you could make your bathroom distinctive & attractive
A bathroom is the most personal space in your house and you would like it to be a reflection of your personal taste. In case you are constructing your home or renovating your bathroom, you should first consider the various options you have and work accordingly. You must research the market and see what all is available within your budget; thereafter you need to make a proper layout and plan your work accordingly. Before you actually start on planning the decor of your bathroom, you need to finalize the layout of pipes, sewer etc.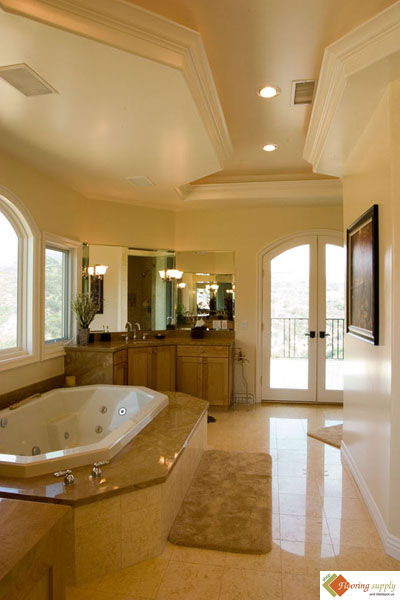 To begin with, you must decide the color that will primarily dominate your bathroom space. In case the size of the bathroom is small, consider light color as it will make your bathroom look bigger than it actually is. You can also mix & match contrasting colors to add an artistic touch and make the bathroom look more appealing.
Once you have decided the color, the next thing you need to choose is the flooring and walls. There are many options that are available, such as tiles, marble and granite. Amongst the various options, tiles are generally preferred as these are affordable, durable and easy to install and maintain. Moreover, these are available in various colors, patterns and types, such as glass, metal and ceramic tiles. Furthermore, decide about the various other essential components of your bathroom, such as sink, shower, bathtub and more. All these are available in various shapes patterns and sizes; hence give some due deliberation before you purchase these. With little experimentation and patience, it is possible to have a beautiful bathroom.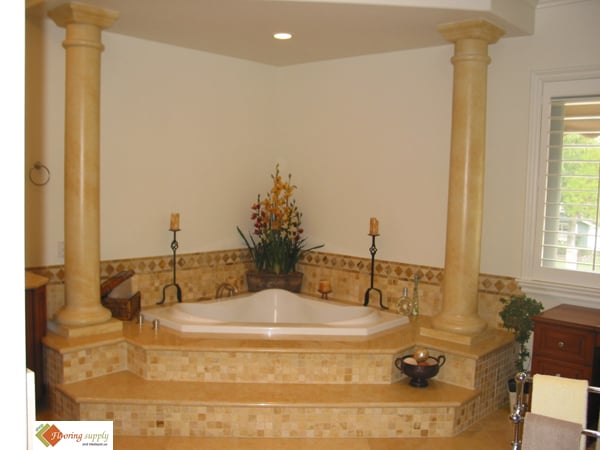 After all the basics have been taken care of, you can spruce up the bathroom interiors by using some dynamic bathroom accessories. Even if your bathroom is simple, you can make it lavish by adding style and grace with the help of light fixtures, vanities and accent. You can use contemporary light fixtures, such as ones with the steel body. Then according to the bathroom decor and color, select bathroom vanities such as shelves, shower seats and mirrors. To add the final touch to your bathroom, use accents to make your bathroom attractive. Use some beautiful paintings, houseplants, vases, potpourri, mats and other decorative items of your choice. All this will make your bathroom look grand and luxurious.
There are various companies offering such items, however, we provide durable and quality range of products, which is well within your budget so that you can have a splendid bathroom, without burning a hole in your pocket. Hence, a little planning and effort on your part, along with quality and affordable range offered by us; you will be proud owner of a state of the art bathroom.
Copyright © 2010 FlooringSupplyShop.com
The post State of the art bathroom within your budget first appeared on Flooring Supply Shop Blog.
Bathroom Tile
ceramic bathroom tiles
Ceramic tile
Flooring Tile
glass tile
granite
marble
Metal Tile
mosaic tiles
Porcelain