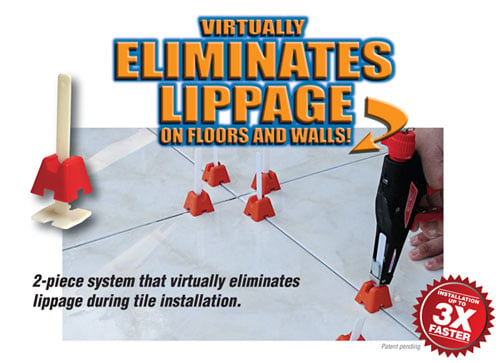 Certain things are more comforting for a 'Do It Yourself' enthusiast than completing a home renovation project without any professional assistance. DIY lovers, although enthusiastic about completing a project all by themselves require proper tools and resources to effectively complete the job at hand. A trip to the local hardware store can get you access to a number of different tools and equipment; however, selecting the right ones can be a difficult job.
Bathroom renovation is one of the most complex DIY jobs since any complications in tiling or waterproofing can result in significant damage to the surrounding areas. It is for this reason that tools such as Pro Pan, ready to tile shower pans and Quick Pitch are widely used in a bathroom renovation job. Pro Pan and ready to tile shower pans come with a standard slope of 1/4" inch per foot, thereby ensuring a perfectly sloped shower floor. Further, Kirb perfect offers an easy solution to building a shower curb, thereby ensuring that water does not spill outside the shower area.
Tiling & grouting is another job that can create a problem for people who prefer to complete their home renovation job themselves without any professional help. Tiles have to be placed at an equal distance to smooth transitions. Further, the grouting job has to be completed in an effective manner so as to ensure proper sealing, and that the water does not seep through the grout. This job can be effectively completed by using tile spacers and grout caulk thinset. Further, DIY enthusiasts can also find a variety of tile trims that can add an appealing look to the tiling of a room.
One of the common problems faced by people while installing stone or ceramic tiles is that of lippage. This not only disrupts the aesthetics of the room but can also result in cracks in the tiled floor. This problem can be easily solved by using the revolutionary Tuscan leveling system. Using this system will ensure a perfectly level tiled floor and will also make the tiling job easy and convenient.
Be it a job for carpentry, landscaping, or plumbing, a number of DIY enthusiasts find it difficult to find that perfect level pitch. An effective slope level indicator can prove to be more than handy in measuring and correcting the slope level of a place. Such slope levels are ideal for use by roofers, contractors, carpenters, engineers and most importantly by 'Do It Yourself' enthusiasts.
Finally, safety is an issue that concerns most people before they embark on their DIY endeavor. Certain safety tools such as a face mask, gloves, knee pads and clean up bags are essential in order to successfully complete a home renovation project.
Therefore, it is prominent that there are a variety of choices of tools for a DIY enthusiast to select from in order to successfully complete a home improvement project. Proper tools and equipment will not only help in timely completion of a job but will also ensure that it is completed in an effective and proper manner.
Copyright © 2010 FlooringSupplyShop.com
The post Effective tools for a DIY enthusiasts first appeared on Flooring Supply Shop Blog.
ceramic
granite
installation
lippage
marble
slab
spacers
stone
surfaces
Tuscan leveling