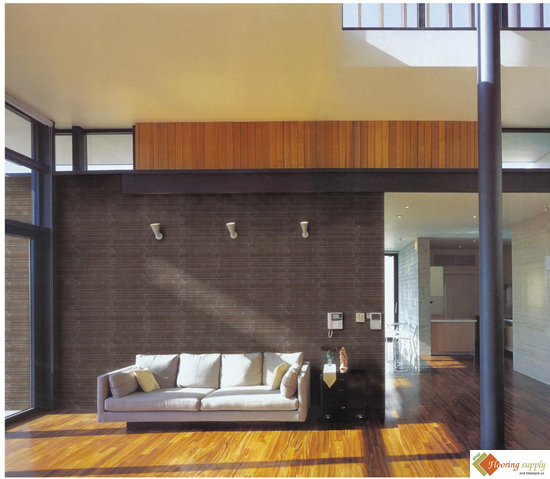 Never before were there as many flooring options in the market as there are today. However, an increase in the number of options does not necessarily lead to convenience while selecting one for your home. Now, you have to contemplate a number of factors in order to select the right flooring type for your house. Further, there has also been an increase in the number of subcategories; for example, in case you select hardwood flooring you have to further select from rose wood, bamboo wood, oak wood and teak wood among others.
Earlier, vinyl was the flooring of choice for many since it was highly durable, and was available at an affordable rate. Next, the preference for ceramic increased since it offered the same durability at an even lower price. However, now you have a number of options to select from such as laminate, hardwood, carpets, slate tiles and stone, among others.
Carpet flooring is widely preferred by homeowners since it provides an appealing look to a particular room. However, carpet collects dusts and is not ideal in homes where people are prone to allergy or where there are small children. It is for this reason that a number of people are opting for laminate and hardwood flooring.
Wood flooring provides a timeless finish and makes the room aesthetically appealing. Wood flooring have a characteristic of matching with any room decor, thereby ensuring high adaptability. Using wood flooring is not a new trend, and a number of individuals will find that their home consists of this type of flooring. Further, with a little care and maintenance wood flooring can last as long as any other type of flooring can
Bamboo flooring is a type of wood flooring that is available in a number of different shades and varieties. Bamboo flooring is resilient to scratches & stains, and offers high durability as well. However, since bamboo flooring is a bit expensive as compared to wood flooring a number of homeowners refrain from using it.
Laminate flooring is ideal for those people who are looking for the same aesthetic effect as that of wooden flooring, but at a significantly lower price. Laminate can be easily cleaned and is not damaged by water spills therefore it is ideal to be used as a flooring material in bathrooms and kitchens. Further, laminate flooring is easy to install and is completely hygienic, which is why it is preferred in a number of households.
Apart from these options you can also select from either stone flooring or tiled flooring. Stone flooring can be in the form of marble, granite, slate or limestone, and is popular due to its high durability and low maintenance. You can also select from a number of tiled flooring options such as slate, ceramic or vinyl.
While deciding on the type of flooring to use in your house there are a number of factors that you should consider. The size of the rooms, foot traffic in the rooms, pets and the availability of natural light are some of the factors that should be considered before deciding on a particular type of flooring.
Copyright © 2010 FlooringSupplyShop.com
The post Different flooring options for your house first appeared on Flooring Supply Shop Blog.
ceramic tiles
granite
Hardwood floor. Laminate flooring
marble
stone
travertine