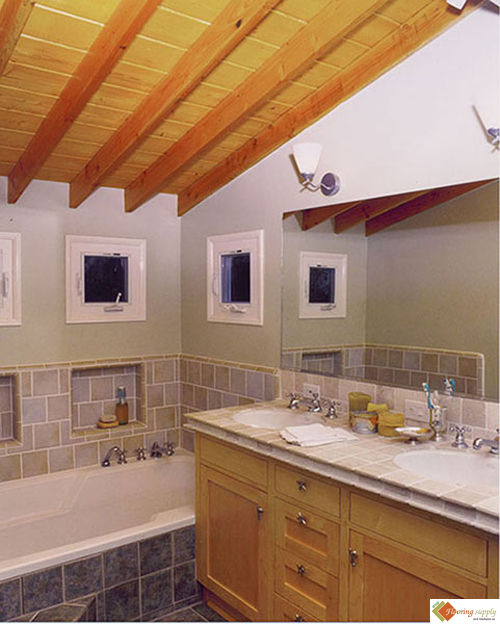 It is always advisable to think about the pros & cons before taking up responsibility. Performing a task may not be as easy as it may appear to be. One should take up a job only if capable enough of finishing it with perfection.
It is never advised to undertake a job unless you are not sure of completing it. When it comes to individually finishing a task to perfection, patience is the most important virtue required to do it. If you do not possess the necessary skills required to execute the job you are bound to make severe mistakes. It is therefore advisable to get professional help if you are not sure of accomplishing the task on your own.
Your home is your most important asset. When it comes to renovating your house or performing repairs you must do it yourself only if you know how to do it. People of late are becoming conscious about the kind of flooring they have in their houses. A lot of people are resorting to changing their flooring and go for more eco-friendly options. However, when it comes to changing or renovating the floors it is highly essential that unless you possess the necessary expertise, you should hire professional help.
Though DIY is a better option since it is the cheapest option as you do not have to pay anyone for getting the job done. However, make sure that you can skillfully complete the job because a single mistake on your part can incur more expenses to fix the problem. Moreover, insurance policies generally do not cover accidents caused while performing a DIY job. Hence, before you plan to start a DIY construction or renovation work at your place, contact your insurance company and make sure that you and associated perils are covered by your insurance plan.
In case you are planning to renovate your home on your own, you must understand that it will take time, skill and patience. Moreover, before you start any job, make your plan of action, and according to the layout, ascertain that you have all the requisite tools. Apart from this you must also know about the legal restrictions and get a building consent from your local council, if the law requires. You must carry your work in a systematic manner so that the job is manageable and can be completed on time. Further, it is advisable that you start with simpler task and then move on to difficult jobs.
For instance, if you are planning to tile your bathroom floor you must ensure, that you have a proper layout and accordingly priorities your time. In case you can only work on weekends, then you must be prepared to bear with half-done bathroom for at least a couple of weeks. Apart from this, the drying time will take a couple of more days. Before starting the job, make sure you have all the tools and a plan of action in place. The biggest consideration is that you must have patience, skill and will to complete the task. Moreover, if someone among your friends or family has completed similar work, take their help as they will be able to guide you better and give tips to successfully complete the work. Once you successfully completed simpler tasks, you can move on to tedious job as you would have acquired the necessary skill by then.
Hence, judge yourself and decide whether you have the skill and patience to undertake a DIY work. If not, contact a professional contractor.
Copyright © 2010 FlooringSupplyShop.com
The post DIY only if you have the skill and patience first appeared on Flooring Supply Shop Blog.
construction directory
Contractor
Contractor Directory
contractor's directory
Remodeling Contractor
subcontractors