Homeowners who are either building, or remolding their house, face a dilemma of whether or not to use carpet flooring. The countless flooring options available in the market these days have increased the options and complicated the task of selecting one for your house. Although carpeting still remains one of the most preferred flooring options, there are a number of problems associated with this type of flooring.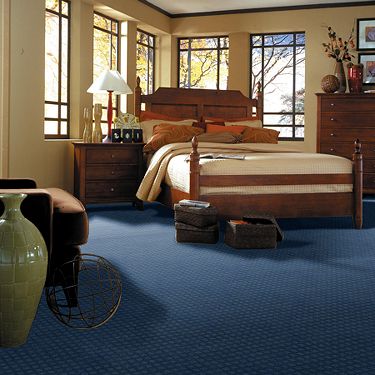 One of the major concerns that homeowners have regarding carpet flooring is keeping it clean. It is very easy for dust, food particles and other items to get trapped within the fabric of the carpet. A dirty carpet not only affects the aesthetics of the house but also becomes the source of allergies. Further, cleaning these impurities is a difficult task and requires specialized resources.
Generally, contemporary wall to wall carpets consist of synthetic fibers as well as dyes and glue that release harmful Volatile Organic Compounds (VOCs). These VOCs not only cause allergies but can also act as carcinogens, thereby affecting the health of the family members.
On the other hand are the tiled floors, which offer a number of advantages over a carpet floor. One of the biggest advantages of having a tiled floor is the availability of different shapes, sizes and colors. From a wide pool of vinyl, ceramic or porcelain tiles, you can select the one that best suits the decor of your house.
Another significant benefit of using a tiled floor is the ease of maintenance offered by it. Vinyl and ceramic tiles are generally stain resistant and spills can be easily wiped using a piece of cloth. Further, routine cleaning requires a mild cleansing agent and a mop, thereby significantly reducing the efforts associated with a tiled floor.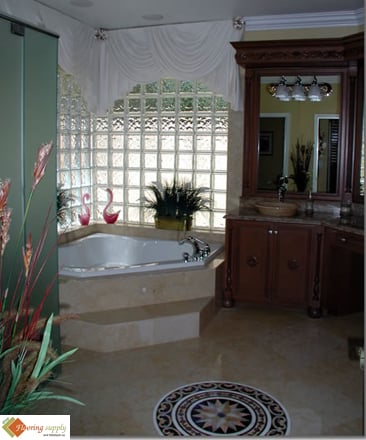 Installing a tiled floor is generally much simpler and less time consuming as compared to other types of flooring. You can use a low toxicity thin set mortar to set your tiled floor in an effective and convenient manner. Further, grouting is also easy and any DIY enthusiast can use resources such as the Grout Remover and the Grout Caulk Thinset to complete the grouting job. In case a tile gets damaged, all that is required to fix the problem is, to remove the damaged tile and set-in a new one. This ease in repairs and minimal requirement of maintenance makes tiles the ideal flooring option.
Finally tiles are highly versatile and can be used in any room of the house. Not just the living rooms and the bed rooms, but tiles can also be used in wet areas such as the bathroom and the kitchen. You can select anti slip tiles for your shower area for maximum effectiveness.
Therefore, it can be clearly seen that although carpeting is the preferred flooring choice of a number of individuals, tiles can become an ideal replacement. Not only do tiles enhance the aesthetics of a room, but are cost effective as well. Further, tiles are a much better option if you want a clean and healthy environment inside the house.
Copyright © 2010 FlooringSupplyShop.com
The post Carpeting VS tiling first appeared on Flooring Supply Shop Blog.
Carpet
ceramic tiles
Flooring Tile
glass tile
Los Angeles Tile
marble
Metal Tile
mosaic tiles
Porcelain
shaw carpet