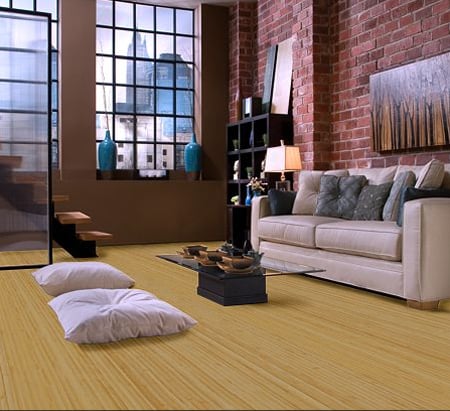 Most people are opting for hardwood flooring over traditional wall to wall carpeting due to the various benefits offered by it. Some of the advantages of hardwood flooring include its longevity, easy to clean nature and its aesthetic appeal. Further, due to the longevity of hardwood flooring, the resale value of your house will also increase significantly.
Apart from the numerous benefits that are offered by hardwood flooring, you can take a few steps on your own to enhance its effectiveness. One of the first steps that you can take in order to ensure maximum effectiveness out of your hardwood flooring is to install it properly. There are numerous methods through which you can install a hardwood floor such as nailing or gluing it. It is always beneficial to consult an expert to get an idea about the best way to install hardwood flooring in your house.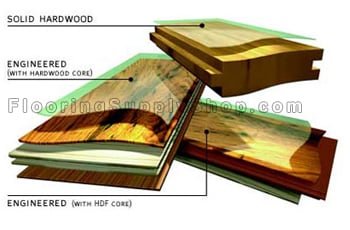 Hardwood floors have a natural warm and cozy look, and wood is an effective insulator. You can further enhance the insulation properties of your hardwood floor by taking two steps; adding extra insulation and installing a floor heating system. Extra insulation can be added in the form of wool, cellulose, wood fiber boards and plant fiber boards. An extra layer of insulation will ensure that heat does not escape from the floor, thereby keeping it warm and cozy. You can also opt for an effective under-floor heating system to enhance the insulation properties of your hardwood flooring. An under-floor heating system will further enable you to save on your energy bills by not only heating the floor but the entire room as well. This will let you turn down your main thermostat a few degrees, thereby resulting in significant savings on electricity.
Regular cleaning and shining of your hardwood flooring will enhance the longevity of your hardwood flooring. You can use high quality varnish or vinegar regularly to shine your hardwood floor and to ensure that it remains shiny and smooth all year round.
Protecting your hardwood flooring from direct sunlight and denting is essential to keep it looking attractive for a long period of time. Portions of your hardwood floor that are exposed to direct sunlight will get discolored easily, in order to avoid discoloration you will need to keep your curtains closed or place a rug over such areas. In order to avoid denting on the floor you will need to provide padding under heavy furniture; also, you must avoid dragging objects over hardwood floors.
Finally, moisture is the biggest enemy of hardwood floors and excess exposure to it can lead to serious mold problems; for this reason, applying a waterproofing chemical is necessary, especially in areas where exposure to moisture is unavoidable.
Although hardwood floors are aesthetically attractive and long lasting, they require constant care and maintenance. By following the above mentioned steps, you will be able to ensure that your hardwood flooring remains attractive & strong for a long time to come.
Copyright © 2010 FlooringSupplyShop.com
The post How to improve the effectiveness of your hardwood flooring first appeared on Flooring Supply Shop Blog.
DIY
hardwood care products
hardwood flooring