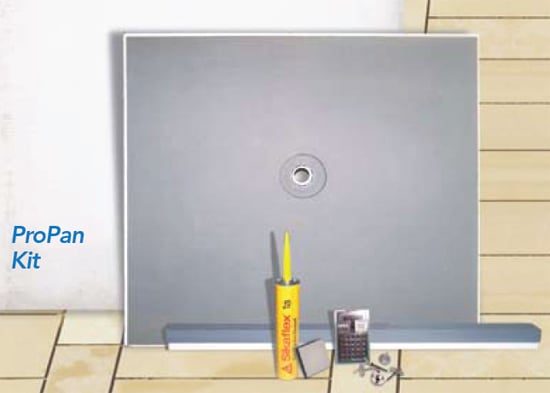 your shower pan forms the base of your shower area, and it is important to make the right selection in order to avail maximum utility out of it. In most shower areas, a waterproof pan liner is placed below the tiled floor and the mortar to ensure that the sub floor is not damaged by the water that seeps through.  However, the main concern with such a set up is that water can accumulate over the pan liner and lead to mold growth. It is for this reason that you should consider installing a ready to tile shower pan under your tiled floor.
A ready to tile shower pan eliminates the need to create a separate layer of pan liner, thereby removing the chances of water accumulation and mold growth.  Another reason why this system is gaining popularity is that tiling can be started as soon as the pan is installed.  This significantly reduces the completion time of your shower area.  However, while selecting a ready to tile shower pan you should ensure whether it is strong enough to hold the weight of the tiled floor. A strong and durable ready to tile shower pan should be made up of lasting materials such as polystyrene.
Another important factor to consider while purchasing a ready to tile shower pan is the slope of the pan floor. Since the pan floor will direct the accumulated water towards the drain weep holes, it is essential for it to have the appropriate slope. The standard slope of a pan floor should be 1/4" per foot to ensure that any water that seeps through the tiled floor is effectively directed towards the drain.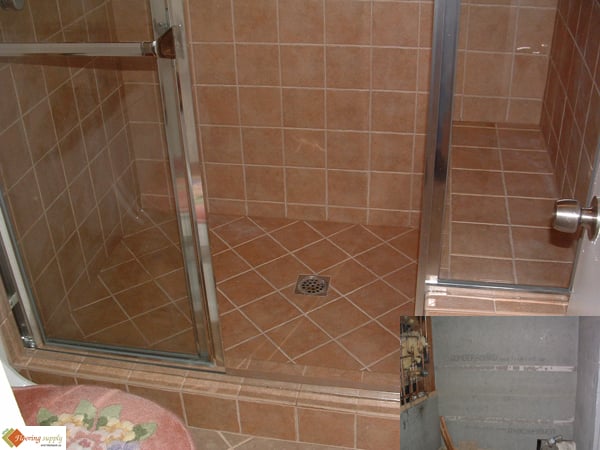 Since not all shower areas are of the same size, finding the appropriate sized ready to tile shower floor can become a difficult task.  However, ProPan is a high utility ready to tile shower pan that can be easily cut or extended to suit  the specific size of your shower area.  ProPan also comes with a curb attachment to ensure that an effective curb can be built on the shower floor conveniently.
High quality ready to tile shower pans such as ProPan also accommodate a square drain, which is much easier to install and tile as compared to a round one.  A square drain is free of screws, thereby ensuring that you can easily open it to retrieve your belongings from the drain. If you are going to  install a square shower drain, make sure you choose the right ready to tile shower pan for it.
ProPan is an easy to install ready to tile pan floor that significantly enhances the effectiveness of your shower area.  By installing ProPan in your shower area you will be able to ensure that it remains mold free and completely dry. Further, a ready to tile pan floor will also ensure that you do not incur excess expenditure on unnecessary repairs and maintenance to your shower floor and shower sub floor.
Copyright © 2010 FlooringSupplyShop.com
The post Select only the best ready to tile shower pans first appeared on Flooring Supply Shop Blog.
custom shower pans
DIY
Ready for tile shower pan
Ready to tile Shower Pan
Shower Pan