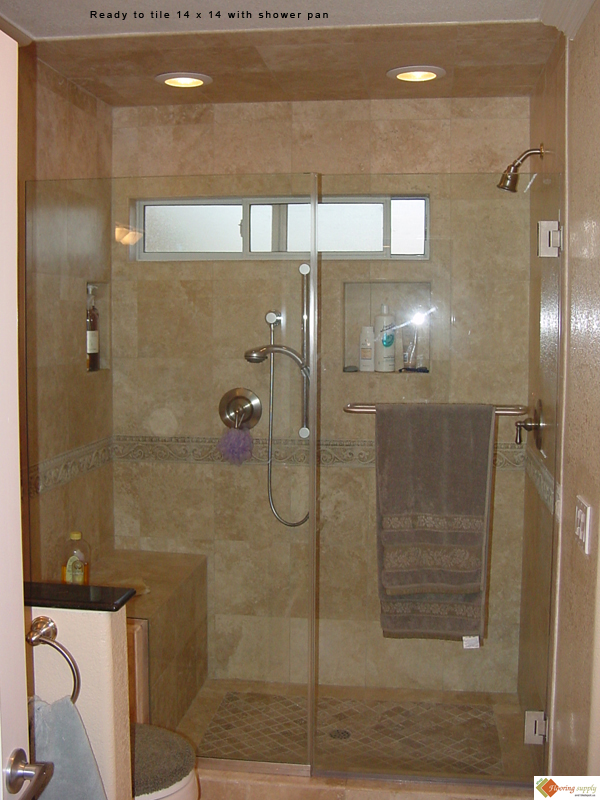 Imagine a bathroom which is multi-functional and caters to all your requirements! Well, the modern day bathrooms are equipped with all the features which will ensure that you have a completely rejuvenating experience in your bathroom.  The popularity of bathroom accessories is catching on like a forest fire and you can add a bit of magic to your bathroom with these splendid accessories. Accessories like shower recessed shelves will help you store your favorite shower stuff in one place and also lend a beautiful appearance to your bathroom.
A bathroom is no longer just a bathing area but presents tremendous opportunities as far as interior designing is concerned.  Today, a bathroom is a favorite area of designers and showcases the latest innovations.  Bathroom accessories ensure a clean and dry look to the shower area and also help you better manage the space.  These accessories will beautify your bathroom and also improve its capabilities.
Bathroom shelves are  innovative products which ensure that you can store all your favorite shower stuff in one place to enjoy a holistic bathing experience.  The stone shelves also bring in a much needed old world charm to your bathroom and add a resplendent appeal.  The waterproof designs can be installed within no time at all and have an extended life span.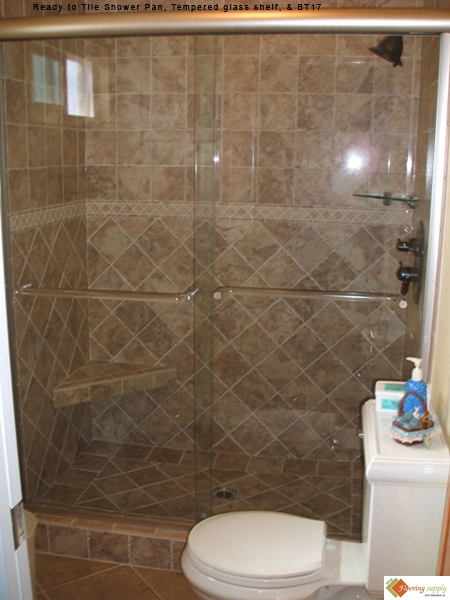 Along with stone the use of alloyed Aluminum for manufacturing shower shelves is also very popular.  The use of Aluminum makes the shelves lightweight and also easy to install.  These shelves have suitable load bearing capacity and can store all your shower products perfectly.  The shelves also have a multi-faceted personality and can be used in almost every part of the house including your kitchen and living room.
Shower recessed shelves also prove to be simply great for enjoying an invigorating bath.  With a tremendous load bearing capacity you can sit comfortably in your shower without having to worry about anything. The one piece frame makes these shelves easy to install requiring no additional waterproofing or structural reinforcement.  The shelves are made from corrosion resistant materials which lend them a longer life.  You should ensure that the shelves are installed properly by seeking the services of an experienced installer.
The tempered glass shower shelves are gaining tremendous popularity for use in bathrooms due to their non corrosive nature. The glass shelves will make your bathroom appear larger and less crowded.  These shelves have a tremendous utility – they can help you store towels and various cosmetic products.   They are also easy to install and  come at a very reasonable price. Along with glass various other materials like wood and plastic are also popular for making shelves. If you are looking for that ultimate elegance, you can go for granite bathroom shelves which are polished on all sides and feature a chiseled edge to highlight the beauty of the stone. The supporting brackets are generally made of solid cast iron to make it sturdier and capable of bearing a higher load.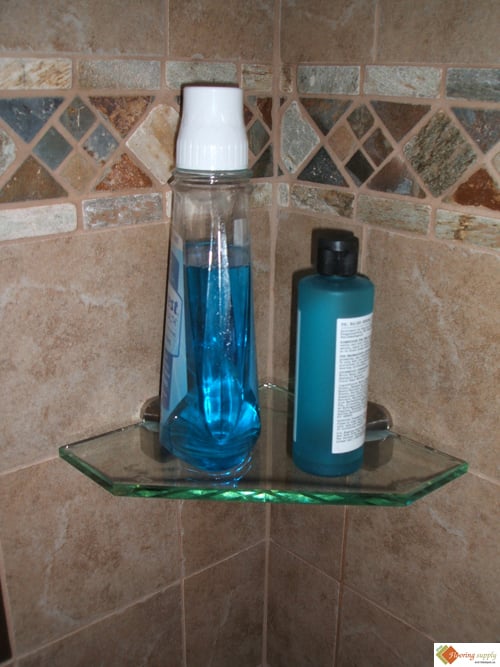 The tempered glass shelves are designed to bear greater load making them perfect for your bathroom as your shower accessories increase over time. These shelves will also enhance the aesthetic appeal of your shower as they are available in various colors like chrome . These shelves will prove to be a great investment and completely change the appearance of your bathroom.
Additional  bathroom accessories like shelves and benches will help you enjoy a completely relaxed shower experience. These products are ready to tile and an experienced installer will install them in just an hour. Following proper guidelines while installing these bathroom accessories will ensure that you have a terrific shower experience. An experienced installer will ensure that all the accessories are safely fitted and give your bathroom an amazing face lift.
Copyright © 2010 FlooringSupplyShop.com
The post Shower recessed shelves: Splash around in joy first appeared on Flooring Supply Shop Blog.
Bathroom Accessories
Do It Yourself
shower recessed shelves